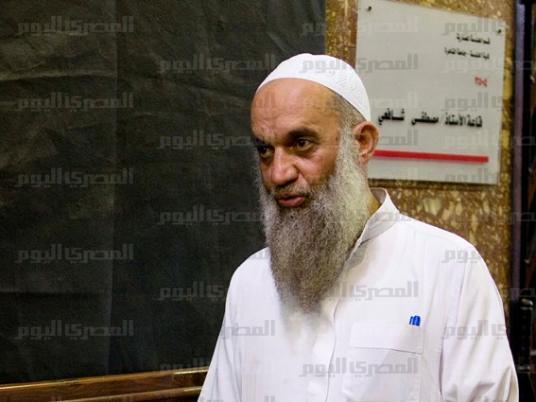 Cairo Criminal Court released on Monday Mohamed al-Zawahiri, the brother of Al-Qaeda leader Ayman al-Zawahiri, on parole pending investigation into charges of forming a terrorist group.
Zawahiri will be under house arrest and has been put under security watch.
Zawahiri was acquitted in another case in October in which he was accused of forming a terrorist cell and plotting attacks inside Egypt. In that trial, the court handed a death sentence to 10 defendants, while sentencing 32 to life and 18 to 15 years over charges of forming a terrorist cell.
Al-Zawahiri and other Islamist figures were pardoned by former President Mohamed Morsi after he assumed office in 2012. Al-Zawahiri was arrested again by authorities in 2013.

Edited translation from Al-Masry Al-Youm