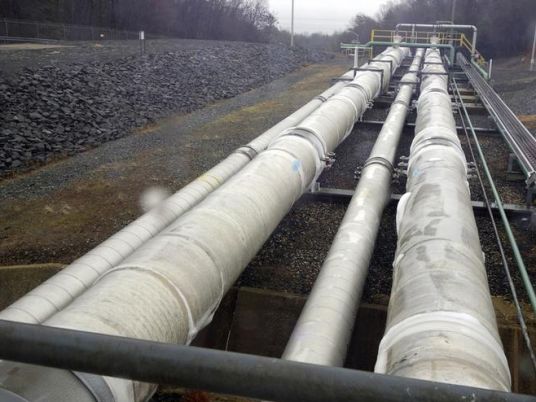 President Abdel Fattah Al Sisi met on Saturday with Chief Executive Officer (CEO) Claudio Descalzi of Italy's giant oil company Eni, according to Egypt's State Information Services (SIS) .
Al Sisi hailed the company's successes in the Egyptian market where its production represents nearly 28% of Egypt's gas and crude oil production.
Descalzi stressed the deep relations between Egypt and Italy, saying that the company is planning to increase its investments in Egypt during the coming period. He noted that this comes out of the company's belief in the promising opportunities in the Egyptian market.
The President reviewed the government's efforts to improve the climate of investment including formulation of a unified investment law, saying that new legislative reforms will be announced during the economic conference due to be held next month in Sharm El-Sheikh.
Al Sisi stressed that the Egyptian government has paid part of dues for foreign oil and gas companies operating in Egypt, noting that it will pay the remaining dues.