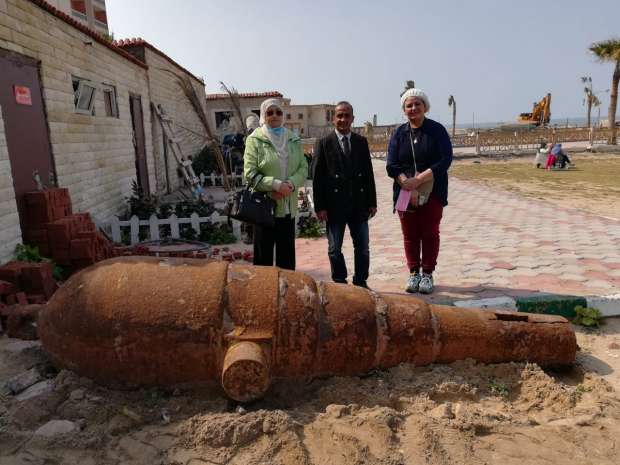 The Alexandria's Antiquities area began restoration work on the Khedive Ismail cannon in preparation to display it alongside several Muhammad Ali cannons at the Qaitbay Citadel, following its transfer from a club in Alexandria to the citadel's headquarters.
The Secretary General of the Supreme Council of Antiquities Mostafa Waziri and the Director General of Islamic, Coptic and Jewish Antiquities in Alexandria Mohamed Metwally delegated a specialized team to work on the cannon's restoration.
According to Waziri, the cannon's transfer falls under state efforts to preserve Egypt's wealth of history. He said he assigned the Department of Precision Restoration in Alexandria to perform the needed restoration work.
Metwally explained that the cannon entered Egypt during the reign of Khedive Ismail and dates to 1867. Ismail obtained the cannon from England, and was used in the battle of June 11, 1882 in repelling the English aggression against Alexandria.
He added that the appropriate location for displaying the cannon after its restoration and maintenance will be in front of the citadel's main door.