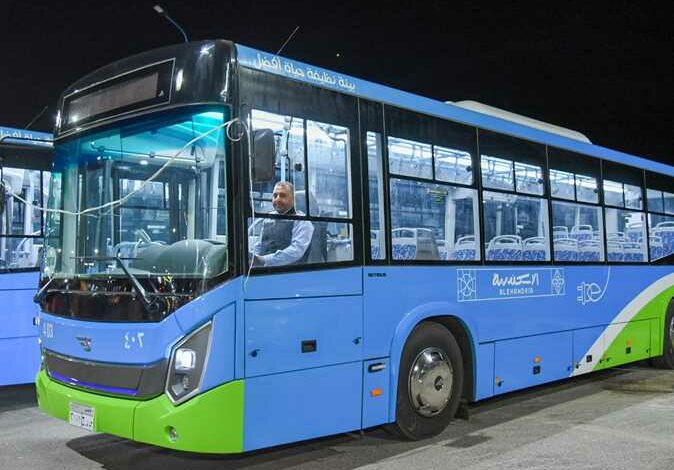 Alexandria Governorate announced the arrival of 15 new electric buses, which began started operating on Monday in the streets of the city as part of Egypt's efforts to shift to safe fuel and clean energy.
Alexandria is the first city in Egypt to operate environmentally friendly electric buses since 2019.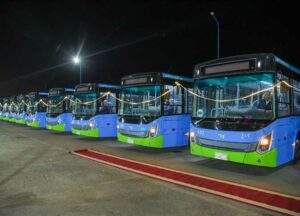 Alexandria Governor Mohamed al-Sherif said in a Monday statement that 25 electric buses are being prepared to complete the batch of 40 buses.
These buses are equipped with air conditioners, tracking systems, WiFi, and are easy to use for people with special needs, he explained.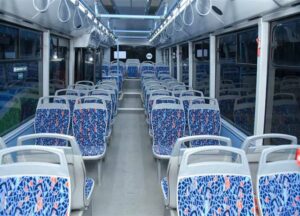 Each bus can accommodate 90 passengers and reach 80 km per hour.
Sherif added that environmentally friendly buses that run on electricity and gas will run in the lines and tracks that serve a wide segment of the people in the eastern and western parts of the city.
Alexandria Governor Mohamed al-Sherif said back in 2021 that the governorate is working to provide all means of care for people with disabilities, grant them all possible services free of charge and improve their quality of life.
Sherif added that the Public Transport Authority is working to prepare more convenient mass transportation for those with disabilities, better ensuring their movements into and disembarking from the vehicles.
These buses are equipped with bell switches that allow the driver to be alerted to stop to aid them during disembarkation, in addition to a ramp that allows wheelchair users to go up and down.
The governor explained that all Public Transport Authority's buses provide services free of charge to people with disabilities.