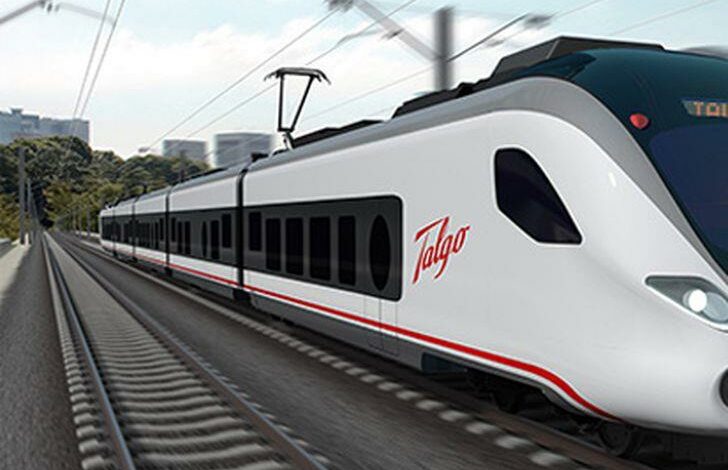 Egyptian Transport Minister Kamel al-Wazir on Saturday witnessed the launch of the first Talgo luxury train ride from Ramses station in Cairo to the stations of Sidi Gaber and Misr in Alexandria.
The minister took the first ride of the new train, which entered service recently.
Al-Masry Al-Youm accompanied the Transport Minister on the trip, alongside the head of the Egyptian National Railways Authority (ENR), the leaderships of the Ministry, the Railways Authority, and the Spanish company, Talgo.
The employees of the company said that their presence on the first ride comes to review the operation.
At exactly one o'clock in the afternoon, Ramses Station Radio announced the start of operating the Talgo trains with two classes, "first and second", while passengers began to board the train.
The train driver said that he had been trained in Canadia for ten days to learn how to drive the new train, and the drivers were certified to drive after taking a theoretical and practical exam.
He assured this train provides safety factors and a comfortable journey for passengers.
The train coaches are air-conditioned and equipped with wide aisles, comfortable seats and display screens that include movies and a map of the ride's route, stations and temperatures.
Each coach contains 24 seats, and there are gates between each carriage and another to facilitate movement. There is also a carriage for people with disabilities equipped with chairs and special spaces for people with mobility disabilities and others, in addition to toilets equipped for disabled people.
At exactly two o'clock, the first train trips to Alexandria started.
The minister said that the "Cairo-Aswan" trips of the Telgo train will start within a week, and that this train will provide a unique experience for passengers, as this train is characterized by a high level of cleanliness and safety, and the temperature inside it is 21C degrees Celsius.
Wazir added that his ministry aims to provide good and safe means of transportation that are cheaper than using private cars for passengers, explaining that a luxury first-class ticket costs LE 200 for Talgo trains.
Edited translation from Al-Masry Al-Youm