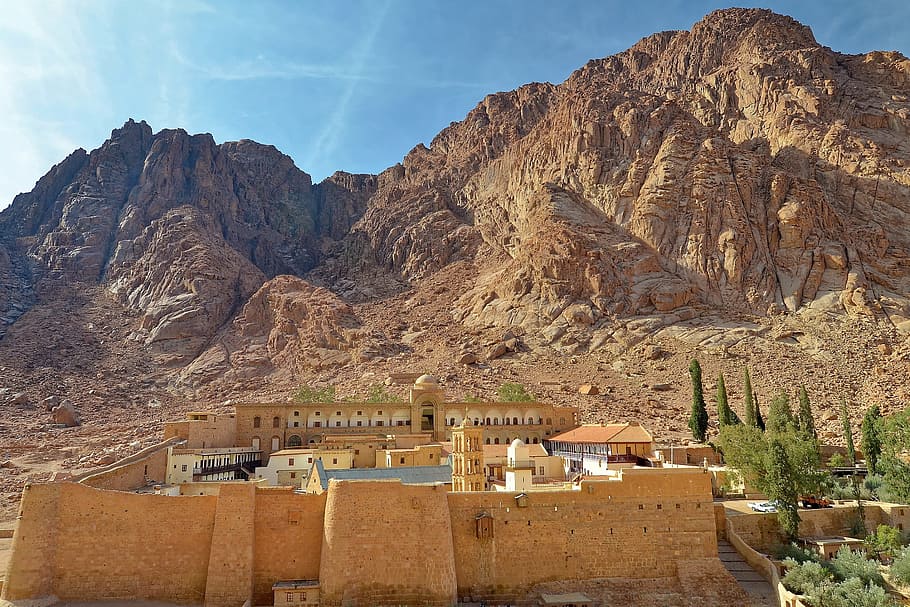 The Cabinet issued an official statement on Monday, denying a rumor about changing the name of the city of St. Catherine to the city of the "Greatest Manifestation".
An official statement said that some websites and social media pages circulated the rumor.
A major decision to change the name of the city of St. Catherine to the city of "The Greatest Manifestation did not occur. "
The name of the city of Saint Catherine has not undergone any change, in order to preserve the historical and archaeological identity of the city.
Its well renowned with its original international fame name and character, the cabinet statement said.
The statement explained that the Greatest Manifestation is a project being implemented in the city of St. Catherine.
It has nothing to do with the name of the city, but rather aims to transform the city into a city for religious and environmental tourism, while preserving its spiritual and archaeological features.
The project of the Great Transfiguration in St. Catherine includes the construction of a mountain hotel with a capacity of 180 rooms: a center for visitors, and a complex for services, in addition to the establishment of a smart city council.
There is also development to the entrance to the Monastery and further construction of 558 housing units in the Zaytuna area.
The project will also work on developing the St. Catherine Airport and extending the aircraft corridor by 3,000 metres.
There will also be a new eco-hotel to be built in an extension of Wadi Al Raha with a capacity of 216 rooms.
The project also includes the construction of a desert park along the foot of the mountain, and the Darb Musa walkway to simulate the historical path of the Prophet Mousa, through the Valley of Raha to reach the Mountain of Manifestation.