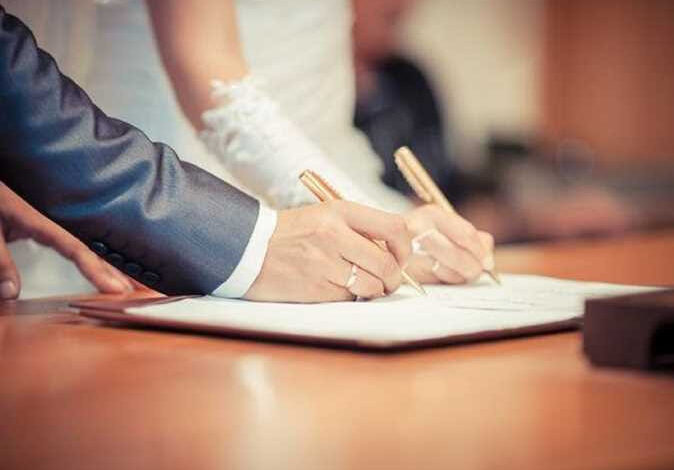 The aims of conducting  medical examinations on those about to get married is to reach social and familial points of views and different conversations.
This is the initiative of President Abdel Fattah al-Sisi, for medical examination services for those about to get married, Hossam Abdel Ghaffar, the official spokesperson for the Ministry of Health and Population, said.
Abdel Ghaffar added, during televised statements to "Ten" channel, on Monday, that if anyone who plans to marry is infected with a disease, they will automatically be referred to receive treatment.
The decision then whether to marry or not is left to those who are about to get married.
He stressed that in both cases, the one who is about to get married gets a certificate that they conducted a medical examination. 
Examples of outcomes are things like heart disease and other ailing conditions.
The aim of the test is to educate couples about their health condition and direct him to receive the treatment service.
Abdel Ghaffar explained that the number of medical centers that provide the service is currently 303 centers and care units distributed in the 27 governorates.
Citizens can inquire about about the nearest unit by calling the hotline 13553.
He added that the cost of the examinations for an individual is LE220, while it costs the government is approximately LE500.