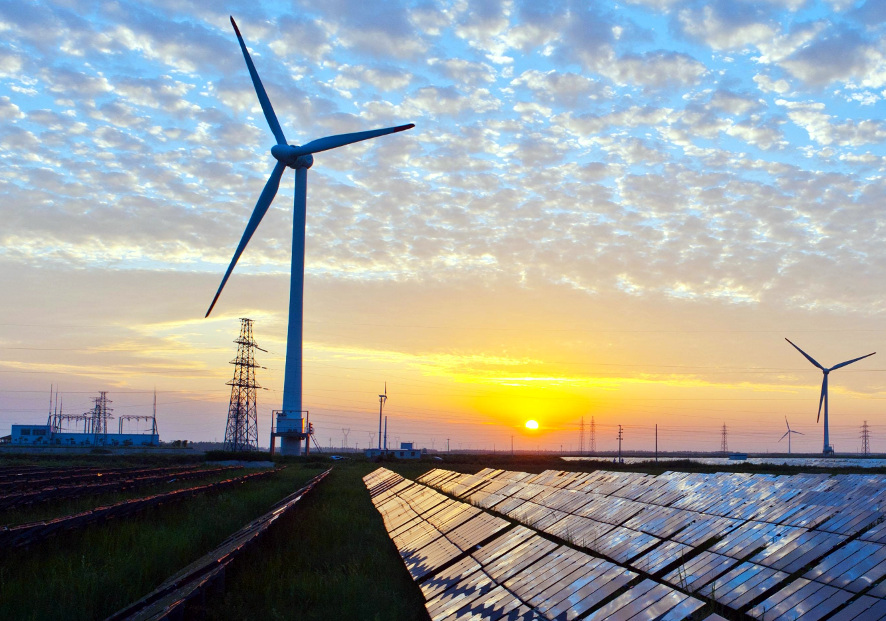 Prime Minister Mostafa Madbouly attended the signing ceremony of the financial closure agreements between the Emirati AMEA Power company.
There are also a number of international financing institutions valued at a US$1.1 billion, marking the start of the implementation of two projects to produce electricity from renewable energy.
These will be implemented in the Jabal al-Zayt area in the Red Sea and Kom Ombo in Aswan Governorate, with a production capacity of 1,000 megawatts.
The signing ceremony was attended by Mohamed Shaker, Minister of Electricity and Renewable Energy; Rania Al Mashat, Minister of International Cooperation; Maryam Al Kaabi, UAE ambassador to Egypt; and officials of AMEA Power.
The agreements were signed by representatives of the International Finance Corporation (IFC), a member of the World Bank Group; Michel Scheppens, representing the FMO (Dutch Entrepreneurial Development Bank); Ken Kato, representing the Japan International Cooperation Agency (JICA); and Kento Kitamura, representing Dubai Office of Japan Bank for International Cooperation (JBIC); and representatives of several banks.
On the sidelines of the signing, Shaker said that AMEA Power was able to achieve a successful financial closure with the aim of establishing two plants to produce electricity from solar energy and wind energy, with a capacity of 1,000 megawatts.
With strong hopes to enhance the Egyptian market's dependence on renewable energy sources.
Shaker added that international companies working in the field of renewable energy have great confidence in Egypt as a leading country in the Middle East in the field of renewable energy production.
Egypt possesses huge potentials from renewable energy sources, such as wind and solar energy, which qualifies it to attract many different industries.
The Ministry of Electricity and Renewable Energy succeeded in implementing the state's plan in attracting many foreign and local investments in renewable energy projects and green hydrogen.
This will enevitably position Egypt as a regional hub for the production of green hydrogen and its derivatives in the region and exporting it.
It will aid in taking advantage of the distinguished geographical location and strong infrastructure of equipped Egyptian ports, he added.
AMEA Power was able to achieve a successful financial close of $1.1 billion with a variety of international financing institutions to establish the two stations.
This is a clear  reflection of the confidence of the leading international financial institutions in the future of the investment climate in Egypt, Hussain Jassim Al Nowais, Chairman of the Board of Directors of AMEA Power, explained.
Nowais added AMEA Power will build, manage and operate the two stations named the Abydos station and will produce electricity from solar energy with a capacity of 500 megawatts.
The investments in these mega projects amount to $500 million.
It is funded by International Finance Corporation (IFC), FMO and JICA.
Nowais also said that the second station, which is the "Amont" station, is located in the Ras Ghareb region of the Red Sea Governorate.
It is one of the largest wind farms in the African continent, he said , pointing out that the station's production capacity is 500 megawatts, with a total investment of $800 million, financed from a consortium of banks including IFC, JBIC, Standard Chartered Bank, Sumitomo Mitsui Banking Corporation and others.
He revealed that AMEA Power signed usufruct agreements with the New and Renewable Energy Authority, and energy purchase agreements with the Egyptian Electricity Transmission (EETC), while the Egyptian Ministry of Finance issued sovereign guarantees for these projects.
He pointed out that the two projects will provide clean energy to more than 687,000 households in Egypt, and contribute to reducing about 2.2 million tons of carbon emissions annually.