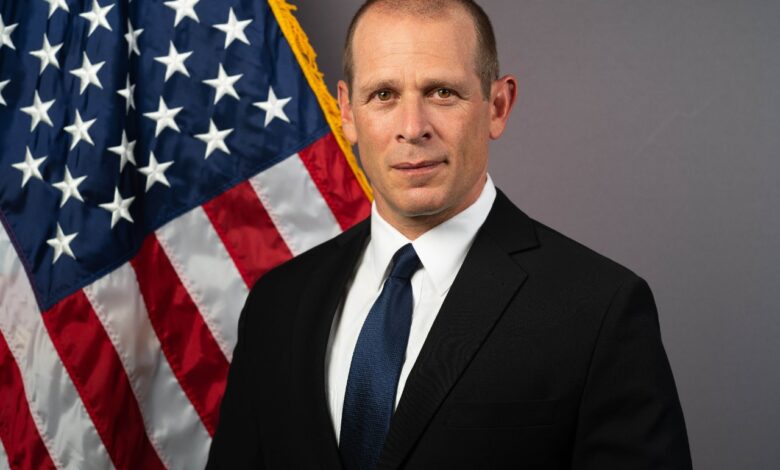 The US State department's regional spokesperson Samuel Warburg praised relations between the US and Egypt, noting that Cairo plays a vital role in the stability of the region and assuring that America is always ready to provide any technical support to Egypt.
The visit of the National Security Adviser to Egypt was an affirmation of this, as Counselor Jake Sullivan discussed with President Abdel Fattah Sisi, and senior Egyptian officials several topics including Palestine, various regional issues, and the repercussions of the Russian war against Ukraine.
Regarding the Grand Ethiopian Renaissance Dam crisis, Warburg explained that the US is ready to assist and provide the necessary technical support if asked. However he stressed that a solution must come from all three capitals of the concerned nations and no external party can impose a solution.
Warburg also spoke of the potential impact the Ukrainian war will have on the Middle East and Arab regions, by raising the prices of oil, fuel, foodstuffs.
He said that America frequently offered a diplomatic solution to President Putin, before the outbreak of war in Ukraine, but Putin closed the door to diplomacy and chose war.
Russia does not have the right to impose on another sovereign country what it should do or what alliances it should join or not join, and stressed that the decision to "include countries in NATO" is not an American decision and that there are laws and charters in the NATO explaining how nations can join.
"Our military support for Ukraine is normal, especially when Moscow is trying to change the borders of another country by force, as Russia is doing in Ukraine. You think that Russia does not want a nuclear war because this is very dangerous," Warburg warned.
Bilateral relations between the United States and Israel are strong and close, he said, reflected in cooperation in all fields.
Washington and Tel Aviv link many treaties and agreements, with Warburg stressed the necessity of reaching a permanent and comprehensive solution to the Israeli-Palestinian conflict through the two-state solution.
He added that Washington welcomes any investigation carried out, whether by the Palestinian or Israeli side, into the case of the killing of Palestinian journalist Sherine Abu Aqleh, saying: "We condemn the killing, and we do not see that the International Criminal Court is the appropriate place to conduct the investigation."
Warburg also assured that the US is strongly committed to making sure Iran never acquires any nuclear weaponry.
The return of the US to the agreement talks will require Iran significantly retreat from its nuclear program and resume monitoring measures he said, adding that in the event that Iran chooses another course the US is ready.
"We have a variety of mechanisms and tools to deal with the situation."