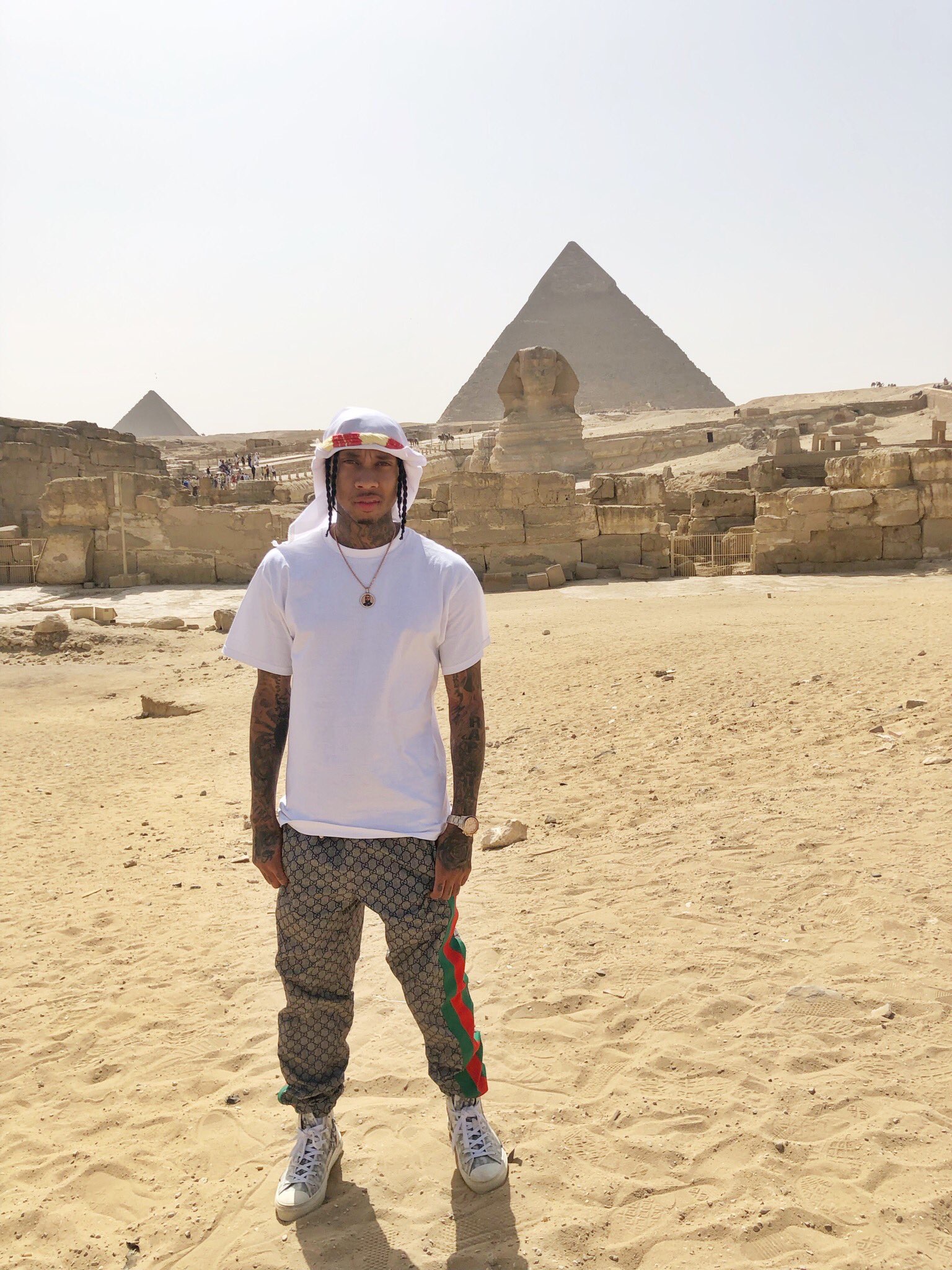 Famed American rapper Micheal Ray Stevenson, known as Tyga, paid a visit to Egypt during which he hit the stage at El Gouna Beach Polo's After Party.
The 29-year-old Tyga posted photos on his verified Instagram account featuring himself in front of Egypt's Great Pyramids and the Sphinx in Giza.
Tyga commented on his photos at the pyramids, saying, "I'm a king. Regardless what I've been through and what I've done. I present myself as a king."
He is known for his hit song "Rack City", which made it to number seven on the Billboard top 100 in 2011, Famous Birthday reported. He also collaborated with the legendary Chris Brown in hits named "Deuces" and "Loyal."
There were several other famed international stars who performed in the mentioned concert including Romanian singer Elena Alexandra Apostoleanu, publicly known as Inna, who posted a backstage photo under which she commented, "Wow Egypt."
She posted another picture for the huge public who attended the party, offering thanks to Egypt for the great vibe.
Moreover Nelly, the Grammy award-winning American rapper, rocked the same concert's stage.
Photo Credit: Tyga's Instagram account