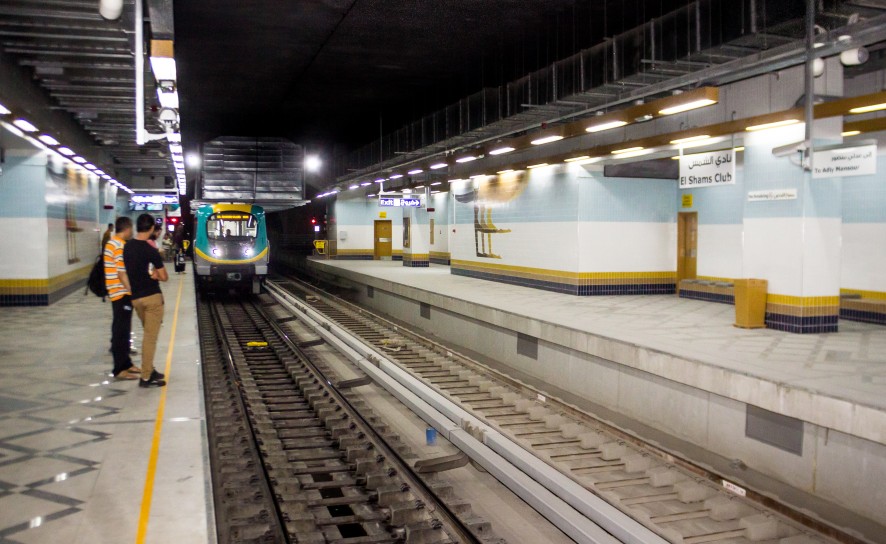 Statistics from Egypt's Ministry of Transport released Tuesday show that even amid the coronavirus outbreak and the government's response against it, the nation's metros and trains see 1,440,000 passengers daily.
According to the statistics, the total number of metro passengers is 735,000 – with 453,000 from the al-Marg-Helwan first line, 265,000 in the Shubra al-Khaima-al-Munib first line and 265,000 passengers in the third line.
The total number of train passengers is 309,000 though 707 trips.
Egypt added two trains to the al-Marg-Helwan first metro line and two trains to the Shubra al-Khaima-al-Munib second line starting March 26 to prevent overcrowding in the trains before the start of curfew hours, according to the Spokesperson for the Egyptian Company for Metro Management and Operation Ahmed Abdel Hady.
The move comes after photos and videos spread on social media of packed metro stations and trains shortly before the curfew began on Wednesday.
Updated schedules for the metro were released on March 24, with trains now running daily from 5:30 am till 5:30 pm, except for Thursday, when trains run from 6 am to 6 pm.