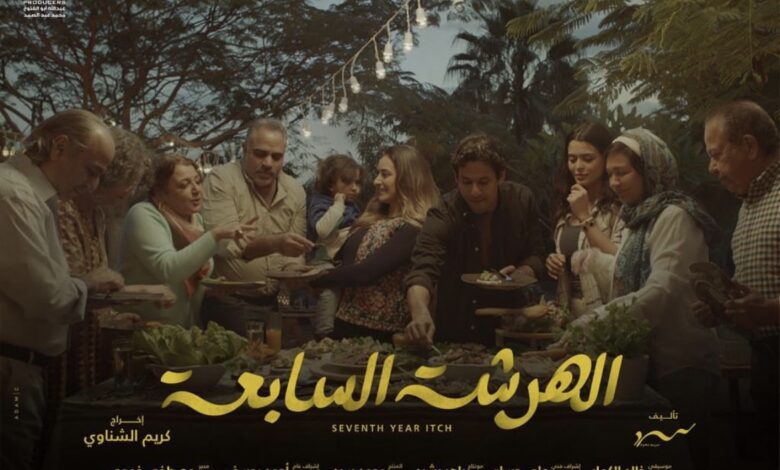 Actress Amina Khalil said that the series "al-Harsha al-Saabiea" (Seventh-Year Itch) is made with love, assuring "We were concerned, and we were taking serious steps, so that all the staff did what they had to do to get the work out in the fullest way."
During a phone-in with TV host Amr Adib on his show "al-Hekaya" (The Story) on Monday evening, Khalil said "We were not reassured until the series proceeded optimally and achieved the required success, and the best thing is that people say this as if it was in their homes … and the series was made with love."
"We've received good feedback, especially since the series is realistic, and it contains stories and anecdotes from society. We stand in the series on neutral ground and put forward men's and women's points of view," she said.
Khalil added that actors in the series are geniuses with a passion for their work.
Khalil's last series "al-Aaedoun" (The Returners) was in Ramadan 2022, co-starring Amir Karara, Mahmoud Abdel Moghny, Mahmoud al-Bazawy, written by Baher Dowidar and directed by Ahmed Nader Galal.
The story of al-Harsha al-Saabiea
al-Harsha al-Saabiea is a 15-episode social drama that is broadcasted during the first half of Ramadan.
It touches on many social issues, particularly the disappearance of love after marriage.
The series begins with a passionate romance between the main characters that fades away into boredom and frustration years after their marriage.
The stars
Amina Khalil and Mohamed Shaheen feature alongside a large talented cast including Ali Qasem, Aida Riyad, Imad Rashad, Asma Jalal, Mohamed Mahmoud, and Hanan Suleiman.