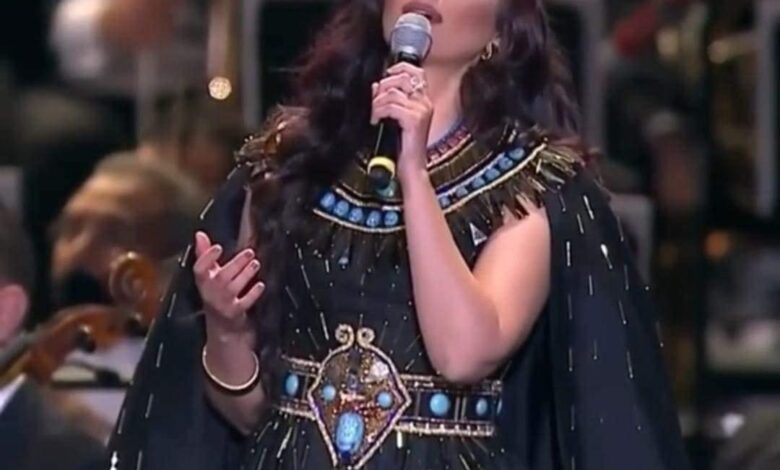 The Bibliotheca Alexandrina's Arts Center opened the 2023/2022 artistic season on Saturday with German musician Carl Orff 's masterpiece,"Carmina Burana" in the Great Hall of the BA Conference Center.
It was performed for the first time with the Bibliotheca Alexandrina choir, with the participation of the Bibliotheca Alexandrina Orchestra, the Bibliotheca Alexandrina Youth Orchestra, and the Bibliotheca Alexandrina Children's Choir led by Maestro Nair Nagy.
International soprano Amira Selim participated in the ceremony alongside the famous Lebanese Breton opera singer Maxime Chami and tenor Amr Medhat.
Selim expressed her joy at working with Nagy once again, and her return to standing on the stage of the Bibliotheca Alexandrina, following her participation in the celebration of the 20th anniversary of the reopening of the library again.
Selim will participate once more along with a number of artists such as the international pianist Ramzi Yassa, the musician Rageh Daoud, and violinist Maryam Abu Zahra, in addition to the BA choir, the BA children's choir, the Alexandria Library Orchestra and the Alexandria Youth Orchestra led by Nagy.
During the past few days, Selim participated in intensive rehearsals for the concert in the library with Maestro Nagy and the orchestra for this concert.