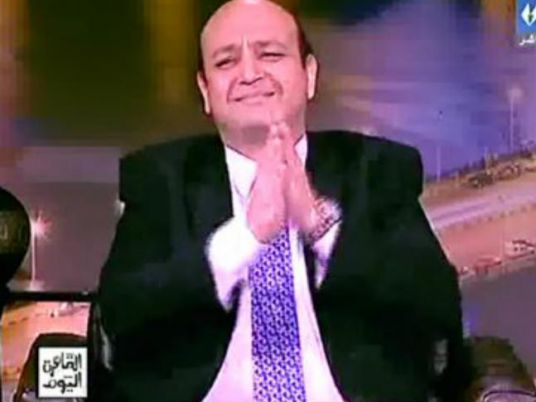 TV anchor Amr Adib denounced on Monday evening a decision requiring citizens to obtain a permit from authorities in order to organize and provide Mawaed al-Rahman (Mercy Tables) during the holy month of Ramadan.
Mercy Tables can usually be seen on Egypt's streets to provide lower-income citizens with free Iftar (a meal to break one's fast) during Ramadan.
For the first time in Egypt's history, citizens will have to obtain permits to provide Mercy Tables, Adib said.
"The permit has five conditions, which I believe will prevent a lot of people from providing Mercy Tables this year," he added. "I have personally lost interest in organizing a Mercy Table."
"What kind of decision is this? Is the country so perfectly regulated that the only missing reform is regulations for Mercy Tables?" he commented.
Adib said the decision would be difficult to apply; he expects many to not abide by it. He called on officials to have mercy on low-income people.
An official source with the Ministry of Local Development said Minister Hisham al-Sherif asked governors to facilitate the procedures for obtaining permits for Mercy Tables without violating health and security instructions.
Inspectors will supervise the food served at Mercy Tables in coordination with the Supply Directorates and medicine departments.
According to Al-Watan newspaper, citizens who hope to organize Mercy Tables must submit a request, stamped by the local authorities of the neighborhood where the table would be set up.
The owner must confirm that the table will be established on the sidewalk and will not interfere with traffic. The owner must also confirm that he or she will cooperate with the local neighborhood authorities to remove any garbage from the area after the event.
The owner must then obtain the approval of the Civil Protection Sector so the area can be secured case of any emergency.