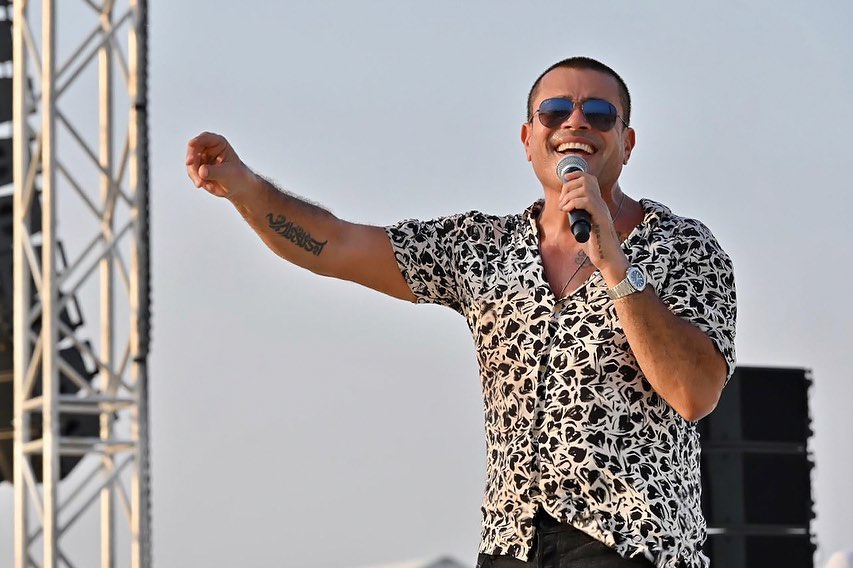 Egyptian singer Amr Diab topped the list of the most played artists in 2020 on a number of music applications, most notably Deezer, Spotify and Anghami.
Forbes announced the list and added that 2020 has particularly seen a surge in online music listening, with record sales being replaced by followers, downloads and views.
The magazine released a list of the most prominent Arab music celebrities in the Middle East, which included 50 singers, bands and rappers in the MENA region who dominated the Arab music industry in 2020.
The magazine's website said: "Unsurprisingly, the veteran Egyptian star Amr Diab was last year the most famous Arab singer in the Middle East and North Africa region on Anghami, Deezer and Spotify."
The list was created with the hekp of data from Anghami and Deezer. YouTube views and social media followers were also taken into consideration when assigning rank.
Diab released in early 2020 his album "Sahran", which naturally topped the charts, as well as search engine and social networking site lists. At the end of the same year, he announced the release of his album "Ya Ana Ya La", which was also a big hit.
Edited translation from Al-Masry Al-Youm