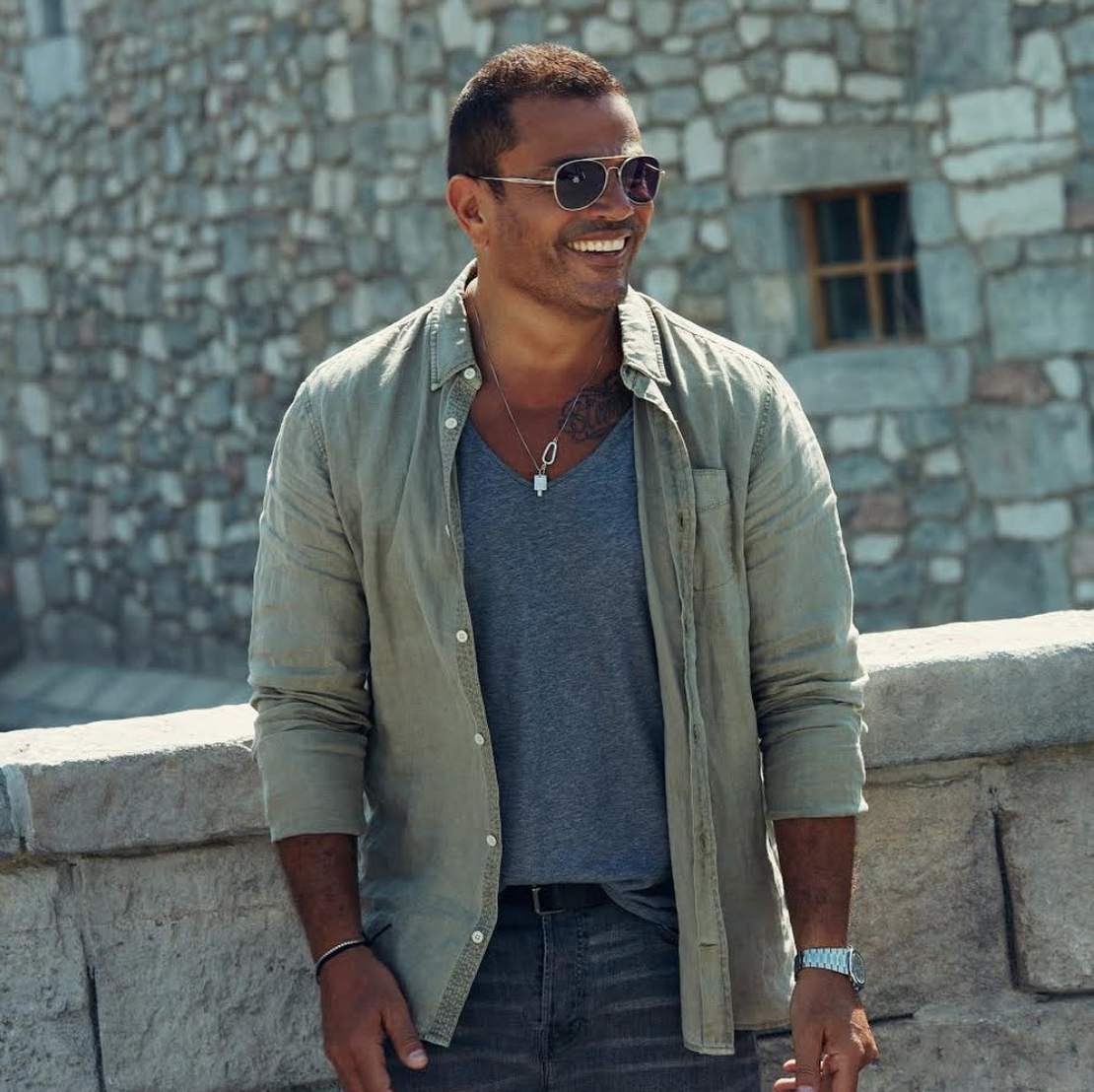 Amr Diab announced the signing of an exclusive partnership with Anghami, the leading music streaming and entertainment platform in the Middle East and North Africa.
Through his official account on Facebook, Diab stated that his song collections, produced by "Nay for Media company and all of his upcoming releases of songs and videos will be provided exclusively on Anghami, free of charge to more than 75 million users on the platform.
"I am very excited about this new project, which helps to strengthen my relationship with my fans in order to reach new listeners around the world. I chose Anghami as a global platform that proudly contributes to presenting Arab culture on the international stage and also because I share the same vision of developing local talent and helping them to make their voices heard around the world," Diab said in his first comment, after his songs were removed from YouTube.
"Cooperation will not stop there, but will rather mark the beginning of a broader strategic partnership with Anghami as we will work together to deliver our message" he added.
Many of Diab's last albums and songs were recently deleted from his official YouTube channel.
Not only have the songs been deleted from his YouTube channel, but also music apps such as Spotify, YouTube Music, and iTunes.
Diab's old albums in which he collaborated with "Mazzika", "Alam Alfan" and "Delta Sound" music production companies have not been deleted, and are on the official channels of these companies.
As for Amr Diab's official YouTube channel, which is followed by five million people, includes only songs and videos from his concerts.
The albums that disappeared from YouTube were produced by Diab through his own company "Nay". The deleted albums include "Ahla wa Ahla" (2016), "Maadi El Nas" (2017), "Kol Hayati" (2018), "Ana Ghair" (2019), "Sahran" (2020), and "Ya Ana Ya Laa" (2020).
Diab is preparing for a concert in Riyadh, to be held on Thursday, at the Abu Bakr Salem Theater. He published a picture of the concert poster on his Twitter account and commented: "Ready."