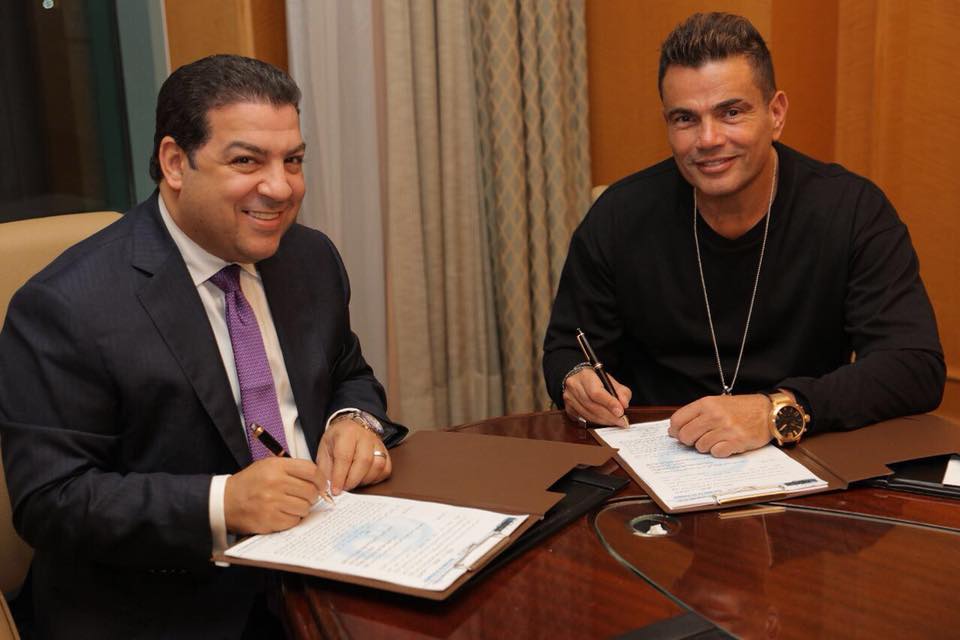 Amr Diab surprised his fans by revealing on his Instagram account that he plans to take part in a television program in October 2018.
The singer-songwriter's Instagram photo was captioned "a new program on Al Hayat channel in October 2018", as he posed Sherif Khaled, the Chairman of the Board of Directors of Tawasol Media – which owns the Al Hayat channel.
Diab's television appearances have been rare, with his last appearance coming in the 2008 program El-Helm (the Dream), a 16-episode biography hosted by Mamdouh Moussa where they looked back upon the life of Diab.
Produced by the Rotana company, El-Helm invited a number of poets and composers who contributed to Diab's songs.
Diab's Instagram bio states boasts he is a "best selling Middle Eastern artist, a Guinness World Record Holder, 7 times winner of World Music Awards & 6 African Music Awards."