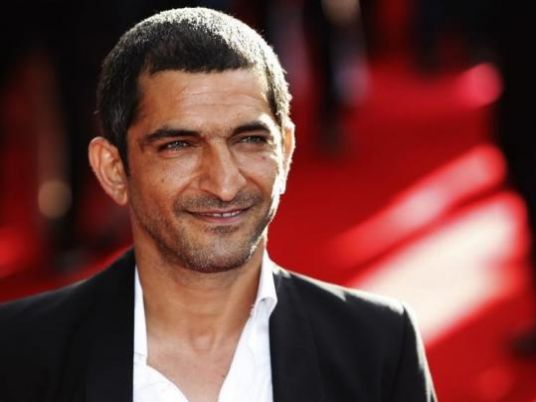 Egyptian actor Amr Waked came under fire on social media after announcing on Saturday that he will be joining the cast of "Wonder Woman 1984" alongside Israeli actress Gal Gadot, who served in the Israeli army for two years.
Directed by Patty Jenkins, "Wonder Woman 1984" is the sequel to the 2017 American film "Wonder Woman" and is expected to be released in theaters next June.
Waked announced on his official Twitter account on Saturday that he would be joining the cast of the film, saying, "Stay tuned for my appearance in the Wonder Woman 1984 movie (part two) directed by Patty Jenkins. I hope you like the movie."
The Egyptian actor has faced a wave of criticism following the announcement.
"This is a great contradiction for someone who has been defending a cause (the Palestinian Cause) since he started acting. No matter what his circumstances are, there's no justification," a user commented on Waked's Twitter post.
"Wonder Woman is a film (starring) Israeli Gal Gadot. Today, Amr, the Egyptian Arab artist will boastfully join it," another outraged user wrote.
A hashtag dubbed normalization_is  treason was also launched on Twitter to show disapproval over Waked's announcement that he would be acting alongside Gadot.
Waked later responded to the criticism in another tweet on Sunday: "Art has taught me to be human before anything else and to work to advocate for the values of humanity, (champion) what it right, and (uphold) morals. It has also taught me to stand against actions (rather than) people, and to be sincere to humanity…I fight in myself extremism, grudges, and (feelings of) hatred toward any human being, or at least I try my best."
However, the second tweet did not do much to stop the wave of attacks against the Egyptian actor, who in recent years has joined the cast of several international movies, including "Lucy" (2014) starring Scarlett Johansson, George Clooney's "Syriana" (2005), and the British drama "Salmon Fishing in the Yemen" (2011), where Waked co-starred alongside Emily Blunt and Ewan McGregor.
The first part of the Wonder Woman franchise was released in 2017, grossing $US 821 million, and is based on the DC Comics character of the same name.
Although Waked has announced that he will be acting in the film, his name has yet to be added to the cast list on IMDb.
Edited translation from Al-Masry Al-Youm