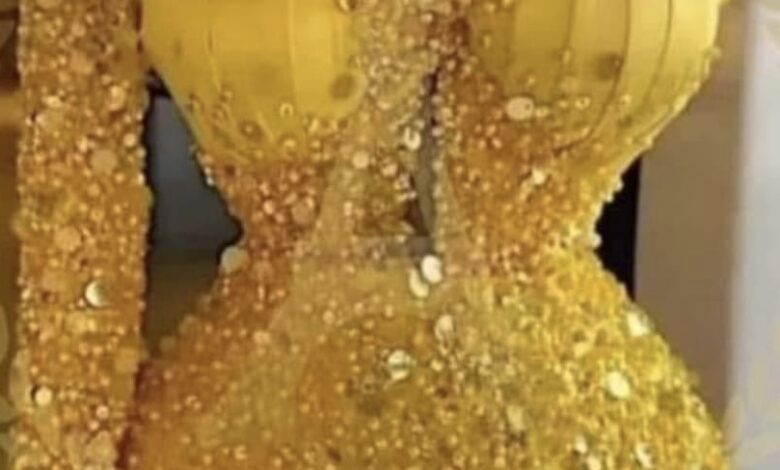 An advertisement for the sale of a "dress of gold" by a company specialized in selling jewelry in Egypt sparked widespread controversy on social networking websites.
The company said in an ad on its official Facebook page: "the gold dress, weights 9 kilograms, priced at LE 15.7million. Free delivery available, and a 10 percent discount for the first customer to order. "
"It will be shown on Friday, at the Gold Festival in Zagazig," it added.
The advertisement raised great anger and condemnation, as activists considered it a provocation to the current feelings of citizens.
This is of course in light of current economic crisis and rising prices.
As a result, the company commented on its post, denying that the dress was real, saying: "It was onky meant to be a joke and the situation turned into a serious angry reaction from the public".
"But this does not rule out that the dress is a masterpiece."
The advertisement was ruled to be just a joke for the company to attract more followers.