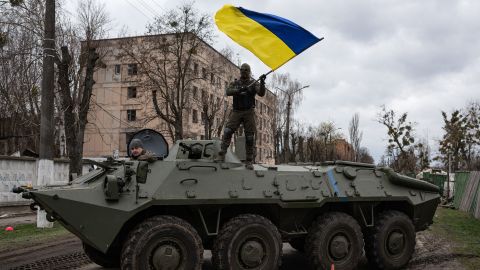 "When you attack us, you will see our faces. Not our backs, but our faces."
The words of Ukrainian President Volodymyr Zelensky hours after Vladimir Putin launched his invasion on February 24, 2022.
They were prophetic. Many analysts expected Ukrainian resistance to crumble in days. But for a year, the Ukrainian military has faced down a much larger force, rolling back the Russians' initial gains in Kharkiv and Kherson, holding the line in the hotly contested Donbas region.
In the process the Ukrainians have inflicted stunning losses on the Russian army, and laid bare the outmoded tactics, stale leadership and brittle morale of a force more impressive on parade than on the battlefield.
By contrast, Ukrainian units have proved nimble and adaptive, harnessing drone technology, decentralized command and smart operational planning to exploit their enemy's systemic weaknesses.
And few would have bet that one year into this war, the vintage Ukrainian air force would still be flying.