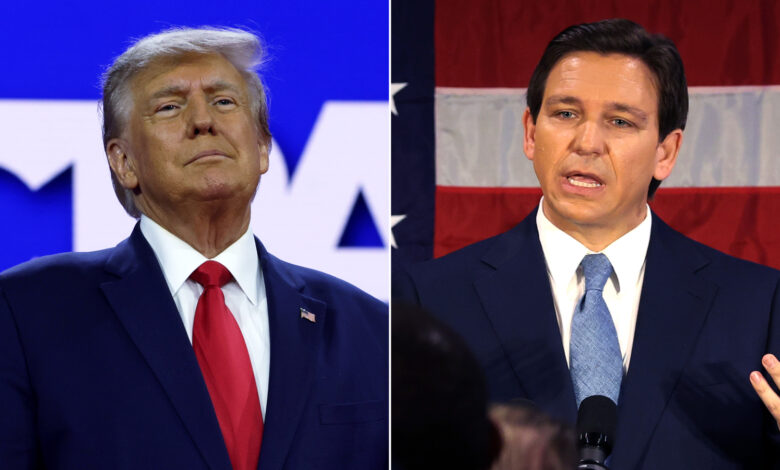 Russia might be bogged down in its vicious onslaught on Ukraine, but President Vladimir Putin is winning big elsewhere — in the Republican presidential primary.
The two highest-polling potential GOP nominees — former President Donald Trump and Florida Gov. Ron DeSantis — are making clear that if they make it to the White House, Ukraine's lifeline of US weapons and ammunition would be in danger and the war could end on Putin's terms. Their stands underscore rising antipathy among grassroots conservatives to the war and President Joe Biden's marshaling of the West to bankroll Kyiv's resistance to Putin's unprovoked invasion.
"The death and destruction must end now!" Trump wrote in replies to a questionnaire from Fox News' Tucker Carlson about the war and US involvement. DeSantis, answering the same questions, countered with his most unequivocal signal yet that he'd downgrade US help for Ukraine if he wins the presidency. "We cannot prioritize intervention in an escalating foreign war over the defense of our own homeland," he wrote.
Trump's warnings that only he can stop World War III and DeSantis' main argument that saving Ukraine is not a core US national security interest will likely gain even more traction following one of the most alarming moments yet in the war on Tuesday. The apparent downing of a US drone by a Russian fighter jet over the Black Sea was a step closer to the scenario that everyone has dreaded since the war erupted a year ago — a direct clash between US and Russian forces.