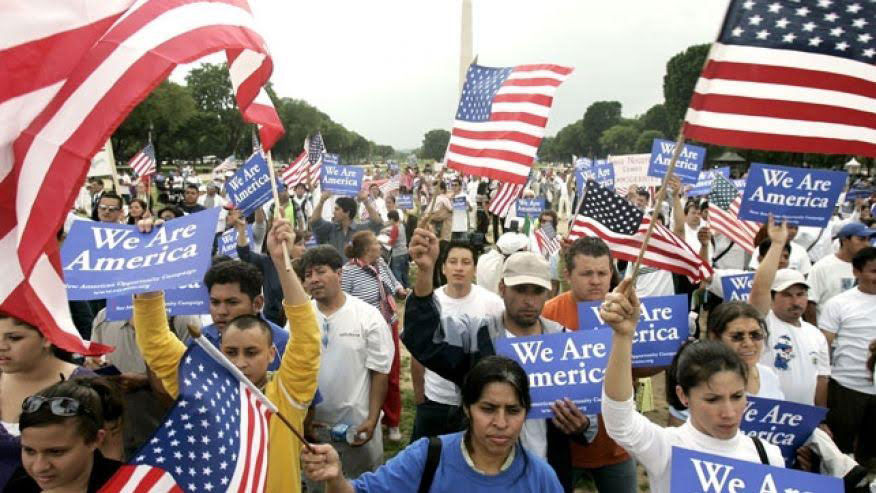 But as details of his damage control emerged, it became clear that it could cause a long list of fresh complications. And the White House's credibility was undermined because it had spent days insisting Wednesday's move was not possible and blaming Democrats for the mess.
Hopes meanwhile that Congress could end the latest crisis at the southern border with votes Thursday on several substantial immigration bills were tempered by familiar schisms among lawmakers on perhaps the most divisive issue in modern politics.
The most glaring deficiency of the President's executive order was that it stunningly did nothing for more than 2,300 children already separated from their parents, some of whom have been held in cage-like conditions or have been sent to facilities around the country.
CNN's Tal Kopan, citing a senior government official, reported earlier Wednesday that the order did not contain any procedures for how to reunite children now in the care of the federal government with their parents. The agency later walked back the statement but said any further plans to reunite families were still in development.
"I think the intention was to change things (but) I think there is a lot of confusion. Frankly, I think the way the order is drafted is not executable," John Sandweg, a former director of US Immigration and Customs Enforcement, told CNN's Anderson Cooper.
"I was really shocked to see they are not going to unite the kids. I thought the whole point of this was to reunite the kids," he said.
That reality will impose extreme pressure on the administration to quickly find a fix to ensure that the politically damaging controversy does not get even worse.
The President mentioned the reversal only in passing at a campaign event in Minnesota on Wednesday night.
"Today, I signed an executive order," he said. "We're going to keep families together, but the border is going to be just as tough as it's been."
immigration was the foundational issue of Trump's 2016 campaign and it forms the essential link between the President and his followers. So while his retreat is embarrassing, it's unlikely to signal any softening of his broader stance on undocumented immigrants.
While the President was campaigning Wednesday night, his critics accused him of solving the problem of separations by simply ordering the locking up of entire families indefinitely.
"When you have the most powerful nation on Earth saying that it is acceptable to detain families indefinitely, you are sending a signal to countries around the world that this is how they can treat immigrants and minorities," said Sen. Bernie Sanders, an independent from Vermont.
Congress could change the dynamic Thursday when the House votes on several bills that include language that would permanently end family separations.
But even if one of the measures passes, its inclusion of elements of Trump's hardline changes to legal immigration policy seems almost certain to kill it in the Senate.
Republican Representative Markwayne Mullin of Oklahoma told reporters that Homeland Security Secretary Kirstjen Nielsen argued that the President's executive order had only bought time for Congress to change the law after a Capitol Hill briefing on Wednesday night.
"She essentially said, 'Look, the President is trying to give Congress a little wiggle room on this but we do need Congress to act,' " Mullin said.
While the political situation is murky, the legal challenges to the executive order may be even more complex.
Under the Trump administration's new policy adopted earlier this year, many people are funneled into the criminal justice system when they cross the border illegally — and US guidelines mandate at that point that children are separated from their parents.
The executive order lays down new guidelines, requiring families to be kept together in the custody of the Department of Homeland Security.
But that position is almost certain to be challenged in court because of a 1997 consent agreement that stipulates that children can be kept in detention only for 20 days.
That decision could even lead to families being separated again.
"It's absolutely a possibility," Jonathan Turley, a George Washington University professor of law, said on CNN, laying out two possibilities if the administration could not get the consent agreement modified, a scenario he judged as doubtful.
"You reunite the family; a clock is ticking. If it goes beyond 20 days, you either release the entire family, which is similar to the Obama policy that the President wants to change," said Turley. "Or you once again separate the family and send the child into some type of custodial care."