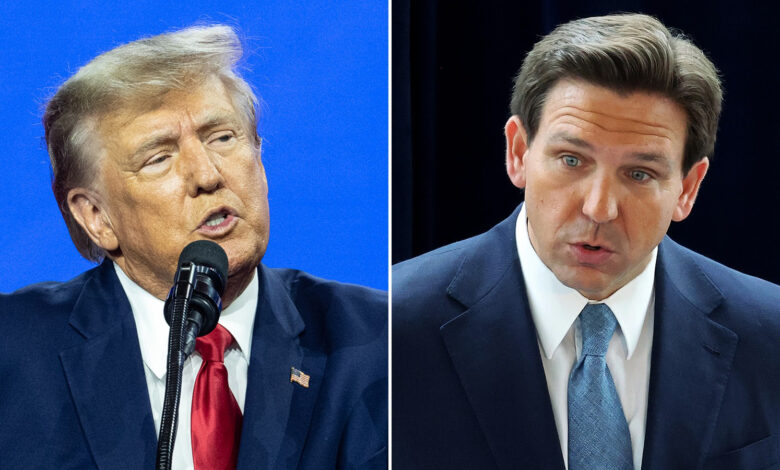 Donald Trump says he'd end the war in Ukraine in one day and avert World War III, while Ron DeSantis is keener on waging a culture war than a proxy one to save a foreign democracy.
The ex-president and the Florida governor's escalating shadow campaign for the 2024 Republican nomination is likely to exacerbate the already growing antipathy among grassroots conservatives for being Ukraine's arsenal of democracy.
This should worry the government of Ukrainian President Volodymyr Zelensky, who has profusely thanked Americans for their multi-billion dollar generosity while warning he will keep asking for more.
A bitter Republican primary that turns on the isolationist sentiment of the party's "Make America Great Again" wing could produce a nominee, and possibly a 47th president, who could shelve the assurance of Joe Biden that Americans will stand by Ukraine "for as long as it takes."
There are already early signs of ebbing public support for Biden's repeated aid and arms packages for Ukraine a year after Russia's brutal and unprovoked invasion. And House Speaker Kevin McCarthy, a Trump ally, has warned against a "blank check" for Ukraine.
The reaction of the ex-president's proteges in the GOP-controlled House to Biden's daring secret visit to Kyiv last month suggests that the 2024 Republican nominee will surely cater to a base that believes the US should spend its money securing its own borders instead of Ukraine's and that Biden cares more for foreigners than Americans.