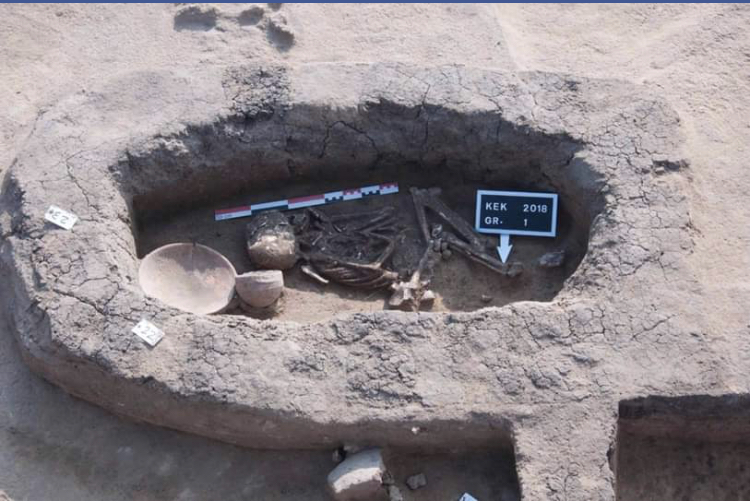 Archaeologists have discovered tombs dating back to the Second Intermediate Period (1782-1570 BC) in the Nile Delta of Egypt.
The Ministry of Antiquities said on Wednesday, January 23 that archaeologists found 20 burial sites dating back to the Pre-dynastic Period in Ancient Egypt at the site of Koum al-Khelgan, 140 km north of Cairo.
Secretary General of the Supreme Council of Antiquities Mostafa al-Waziry said that the tombs contain the remains of ancient animals, stone artifacts and a group of black pottery fragments characteristic of the Second Intermediate Period, in addition to circular utensils.
Head of the Egyptian Antiquities Sector Ayman Ashmawy said that 20 burial sites have been found so far. The remains were in a squatting position and date back to the Pre-dynastic Period, most of them in poor conservation state as a result of their destruction by human activity.
In recent years, Egypt has promoted the spread of new archaeological discoveries through the international media, hoping to attract more tourists to the country.