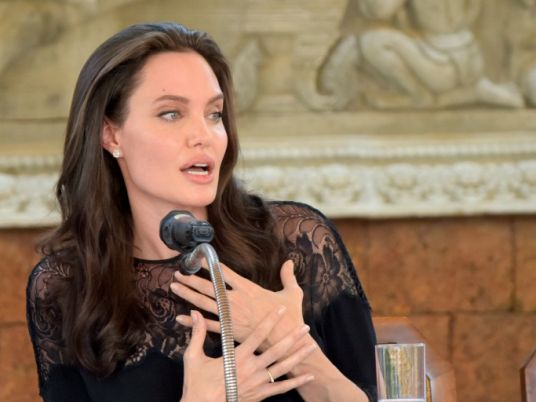 The Evie website revealed that critically acclaimed US actress Angelina Jolie had allegedly hired a hitman to help her commit suicide when she was younger.
According to the report, Angelina Jolie planned suicide when she was only 19 years old.
However, she opted to hire a professional killer to murder her instead,  as Angelina thought that it would be easier for her family to have someone kill her than to commit suicide.
"With suicide comes all the guilt of people around you thinking they could have done something. With somebody being murdered, nobody takes some kind of guilty responsibility," she said.
However, the hitman disagreed.
"He was a decent enough person and asked if I could think about it and call him again in two months. Something changed in my life, and I figured I'd stick it out."
Angelina said she struggles with her mental health: "I've had a very blessed life, but I've had my own challenges. I've had PTSD," she said. "You often feel that feeling of being broken and wondering what you're capable of, and being concerned you're not able to be enough to protect and care for those you love."
Speaking to Hello magazine in 2017, Angelina said she overcame her well-publicized health condition by simply accepting it. She expressed satisfaction about her public image in recent years as a mother and a UN goodwill ambassador, more than her image of a star on the red carpet — especially after launching a new perfume and donating the profits to charity.