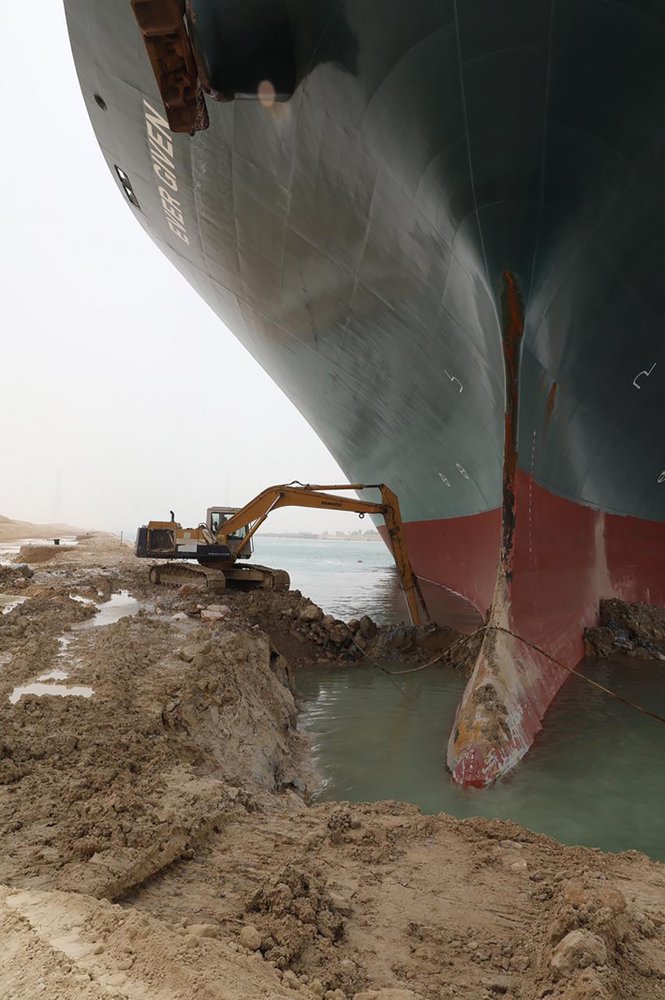 The Turkish Minister of Transport Adil Karaismailoğlu announced on Friday that his country is ready to provide assistance with the ship that ran aground aground in the Suez Canal late Tuesday evening.
Karaismailoğlu said that Turkey possesses a ship capable of carrying out large operations, including resurfacing.
Meanwhile, the Japanese company, Choi Kisen, which owns the container ship that was stuck in the Suez Canal, denied on Friday reports that it is seeking to float the ship by Saturday evening.
"We do not have an estimate of when the mission will succeed," it added.
All traffic through the canal has been suspended, with more than 150 ships delayed, including ships transporting US$400 billion worth of oil.
Authorities blame strong winds that reached up to 40 knots for the accident. The winds are also the culprit behind massive sandstorms across Egypt.
The canal is one of the most important trade passages in the world, and any prolonged blockage could result in massive consequences for the global supply chain.
Ankara's announcement is the latest in its attempts to woo Cairo into restoring diplomatic relations. Earlier in March, the Turkish government asked Egyptian opposition channels operating in Turkey to tone down their criticism of Egypt's government.