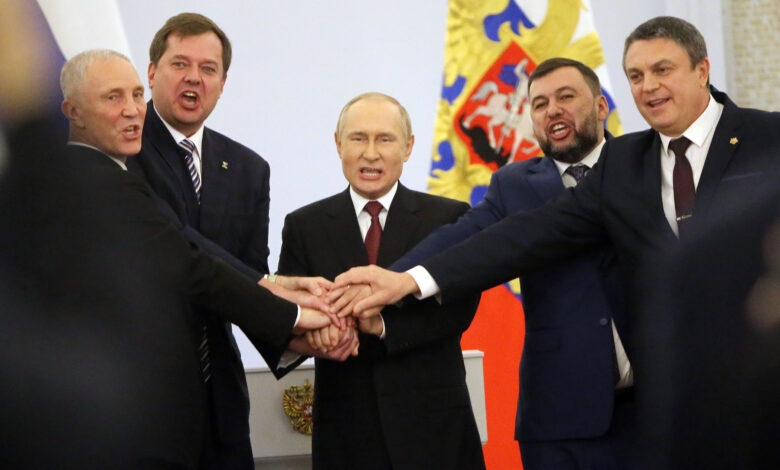 The occupied parts of four Ukrainian regions which Russia declared it had annexed in September will be ordered to use Moscow time, according to a post on the Ministry of Industry and Trade's Telegram channel.
The Donetsk, Luhansk, Kherson and Zaporizhzhia regions will become part of Russia's second time zone. "A draft law… has already been submitted to the government," the post read.
How did we get here? In September, President Vladimir Putin announced Russia would seize of nearly a fifth of Ukraine, declaring that the millions of people living there would be Russian citizens "forever."
Under the annexation process, which is illegal under international law, Moscow said it would recognize four Ukrainian regions as Russian territory: Luhansk and Donetsk — home to two Russian-backed breakaway republics where fighting has been ongoing since 2014 — as well as Kherson and Zaporizhzhia, much of which have been occupied by Russian forces since shortly after the invasion began.
Putin's announcement followed so-called referendums in the regions that were universally dismissed as "shams" by Ukraine and Western nations.