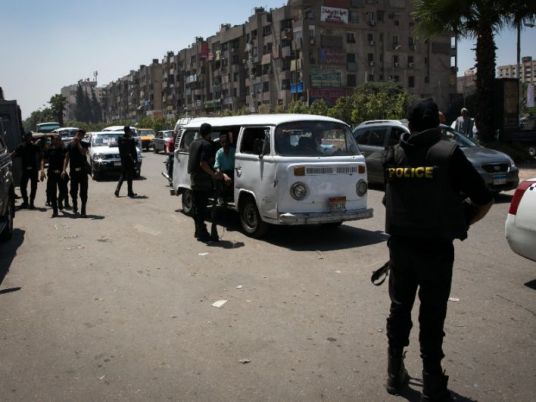 An unidentified gunmen opened fire on a police officer in front of his house, while he was leaving for his office in Damietta.
Eyewitnesses said the gunmen was riding a motorcycle, when they targeted Colonel Bahaa Abu al-Khaier and his driver, in front of his house in New Damietta city.
The witnesses said the perpetrator fled the scene after he opened fire. The victims were wounded by the gunshots and immediately transferred to Al-Azhar Hospital in New Damietta. The pair was later moved to New Damietta military hospital for surgery.
Security forces enforced a security barrier around the area, as well as check points at the entrances of the city, with strict inspection procedures to identify the perpetrators.
Major General Ehab Khairat, director of Damietta Security, visited the victims in the hospital. He confirmed that search teams had been formed to speed up the identification process for the perpetrators preparing for their arrest and referral to trial as soon as possible.
The general said that "the despicable operations will not undermine the security and stability of the homeland," pointing out the capability of the security services to confront these terrorist operations.
Edited Translation from Al-Masry Al-Youm