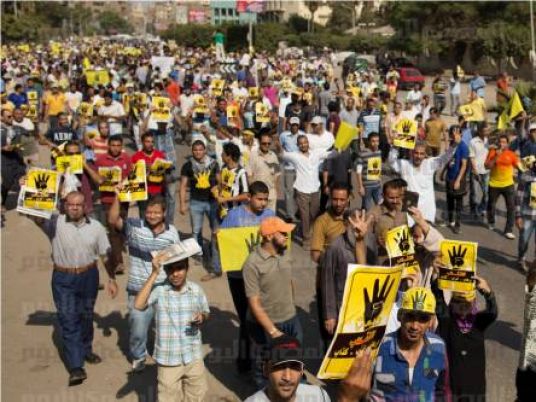 The National Alliance in Support of Legitimacy, the organization leading "anti-coup" protests following the overthrow of Islamist President Mohamed Morsy, has called for fresh protests on Friday.
The demonstration, which is planned to descend on Tahrir Square on Friday, will march under the slogan: "Tahrir is for all Egyptians."
"The Alliance in Support of Legitimacy, taking advantage of the signs of victory which appeared strong on the horizon on that great day [6 October], calls the Egyptian masses to gather in next Friday's million-man demonstration in Tahrir Square," the statement claimed.
Security forces had closed Tahrir Square on Sunday for Egypt's annual 6 October War celebrations. More than 50 protesters were killed on Sunday as protesters attempted to reach Tahrir Square, leading to clashes with the security forces and local residents across Cairo.