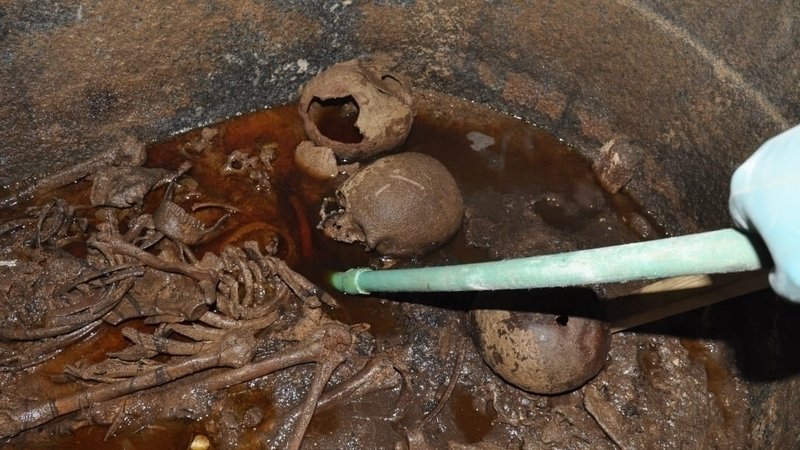 Head of Central Administration of Maintenance and Restoration at Ministry of Antiquities Ghareb Sonbol announced on Tuesday that the Ministry has brought in a specialist of human remains to conduct necessary studies on the skeletons found in the mysterious Alexandria sarcophagus, uncovered in the Sedi Gaber area.
Sonbol revealed that the study and research on the remains would start on Sunday, aiming to identify their ages, genders and historical era.
Egyptian archaeologists dashed local hopes that the newly discovered ancient sarcophagus might contain the remains of Alexander the Great, finding instead the bodies of what appeared to be a family of three.
Workers inadvertently unearthed the approximately 2,000-year-old black granite sealed sarcophagus earlier this month during the construction of an apartment building in the historic Mediterranean port city of Alexandria.
Upon opening the black granite sarcophagus, archaeologists found three skeletons and a red liquid speculated to be sewage water that leaked into the coffin, causing the mummies to decompose according to an Egyptian Ministry of Antiquities report.
Edited translation from Al-Masry Al-Youm