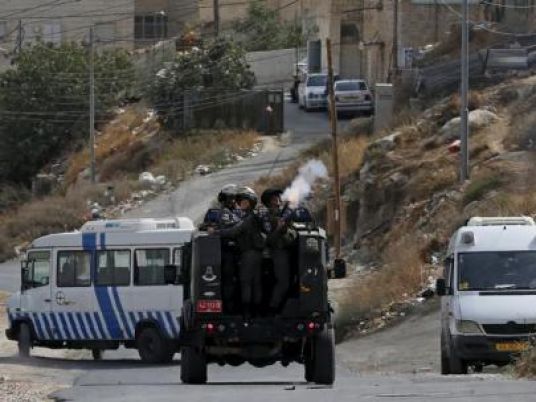 Arab countries expressed their concern over a potential move by the United States to recognize Jerusalem as Israel's capital, saying that it may lead to unrest and halt already stumbling peace efforts.
The Egyptian and Jordanian Foreign ministers spoke with US Secretary of State Rex Tillerson over the phone to warn of the consequences such an announcement could have.
Egypt's Foreign Minister Sameh Shoukry cautioned against "the possible negative impacts" it could have on peace negotiations between Palestinians and Israelis.
Jordanian foreign minister Ayman Safadi said that such a declaration could "trigger anger across the Arab and Muslim world, fuel tension and jeopardize peace efforts," Jordan's state news agency reported.
If US president Donald Trump's decision is in fact implemented it would represent a significant shift in US policy towards the region. For over two decades, consecutive US presidents have taken the same approach to the issue of Israel's capital, refusing to move the US embassy in Israel from the current capital Tel Aviv to Jerusalem.
Palestinian group Hamas also warned the US of the move, saying it could lead to unrest in Palestine. "We warn of the consequences of this decision that represents a violation by the US on the city. By giving The Country of Zionism legitimacy over Quds," a statement by the group said.
Hamas, considered a terrorist group by the US, also accused the US of protecting Israel despite the fact that the country is violating international law, which considers Jerusalem to be occupied Palestinian territory.
Hamas also urged Arab countries to "take responsibility and unite to stop this decision, not only to condemn it."
American officials said Trump is planning to announce Jerusalem as the capital of Israel in a speech he will give next Wednesday, according to AP.
In the wake of the announcement, the State Department has warned its embassies around the world to tighten security measures, Politico reports.
The status of Jerusalem has been disputed for decades, particularly since Israel occupied the West Bank where the city is located during the 1967 war.