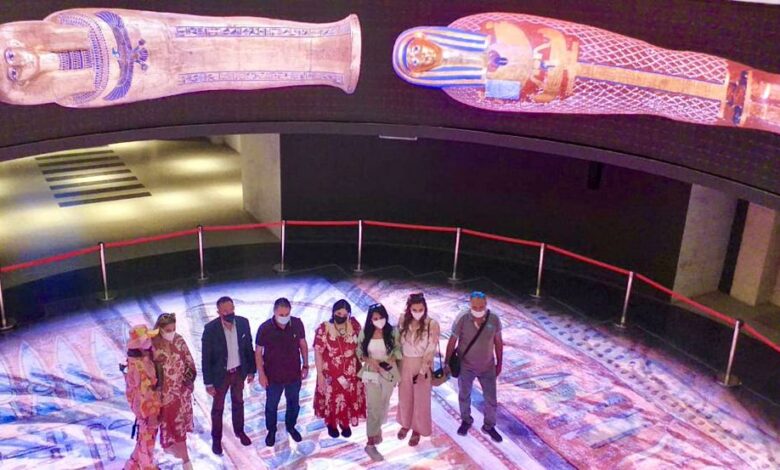 The National Museum of Egyptian Civilization (NMEC) in Fustat received a delegation of Arab influencers and bloggers, the Ministry of Tourism and Antiquities said in a statement on Friday.
The internet stars are currently on a visit to Cairo, Alexandria, and the Red Sea to promote Egyptian tourism in the Arab market.
During their tour in Cairo, the delegation was keen to visit the NMEC and view its unique artifacts, especially the royal mummies, which were transferred in a royal procession in April from the Egyptian Museum in Tahrir Square.
The delegation was received by Ahmed Ghoneim, CEO of the NMEC, and Ahmed Youssef, CEO of the Egyptian Tourism Authority.
The group toured the museum, during which they expressed their fascination with the royal mummies and other artifacts displayed in the museum, which tell the story of Egyptian civilization through different historical eras.
The group took memorial photos in front of the publicity boards for the procession of the royal mummies, which were kept by the museum in commemoration of the event, and posted it on their social media pages.