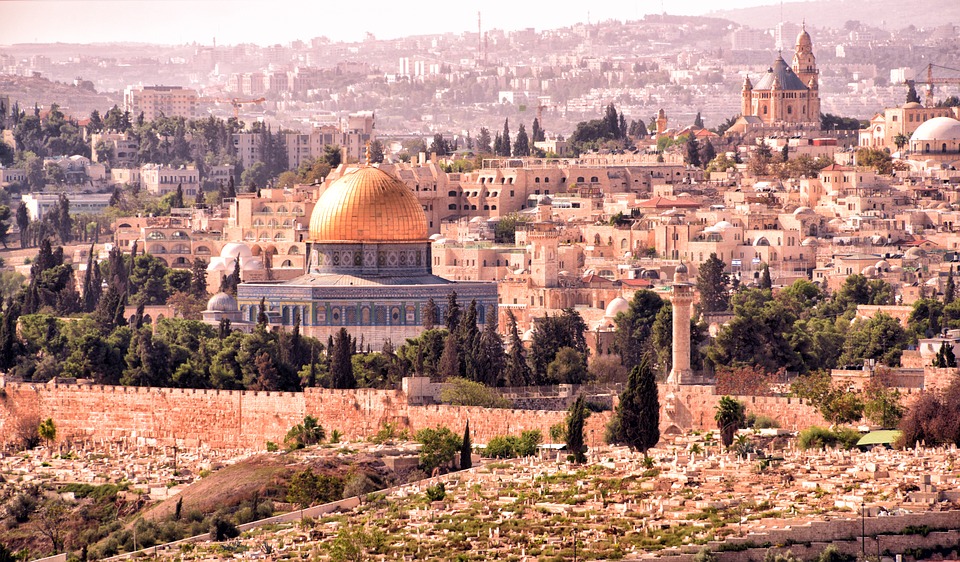 Arab League chief Ahmed Abul-Gheit sent a letter to Honduran President Juan Orlando Hernandez on Friday, warning him that moving the Honduran embassy to Jerusalem would breach international law.
Hernandez is expected to open a diplomatic office in Jerusalem on Sunday, according to a Wednesday statement from the Secretary of the Honduran Presidency, Ebal Diaz.
In the statement, Diaz explained that "The Honduran government decided to establish in Jerusalem a formal diplomatic mission office for political, cultural and trade cooperation, which is an extension of Honduras' embassy in Tel Aviv, and recognizes Jerusalem as Israel's capital."
Abul-Gheit condemned Honduras' position in his letter, which opposes international law and the stable international consensus on Jerusalem as an occupied territory in 1967.
The Secretary-General of the Arab League asked the President of Honduras to review his country's position on this serious issue, which is of great importance not only to the Arab world but to Muslims globally.
He stressed that the Arab League is keen to coordinate the collective Arab positions regarding those countries that have moved their embassies to Jerusalem, or opened trade offices there that establish recognizing the occupied city as Israel's capital.
Abul-Gheit added that the Arab collective positions have succeed in pressuring some countries against moving their embassies to Jerusalem. This includes convincing the Paraguayan government in September 2018 to backtrack from a previous government decision to move their embassy from Tel Aviv to Jerusalem.
He stressed the importance of continuing to exert pressure on countries that might take this step.
The US moved its embassy to Jerusalem in May 2018.
Edited translation from Al-Masry Al-Youm