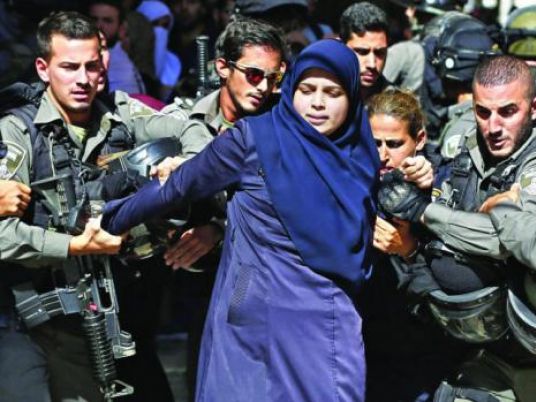 Arab League foreign ministers will meet in Cairo early next month to discuss clashes involving Israeli police at the Al-Aqsa mosque compound in Jerusalem, a senior Palestinian official said.
Sunday's incident saw Israeli police enter the mosque, one of Islam's holiest sites, as they clashed with Palestinians.
Chief Palestinian negotiator Saeb Erakat said that foreign ministers from 15 Arab states will meet on Aug. 5 to discuss what he called the "dangerous development" in Jerusalem.
They will discuss "Israeli escalations at Al-Aqsa mosque, continuing settlements, extra-judicial arrests and assassinations and forced displacements" of Palestinians, he said after meeting the league's chief Nabil Al-Arabi at its Cairo headquarters.
Erakat said the meeting had been called by Palestine President Mahmud Abbas. The meeting will also discuss Palestinian reconciliation efforts and a new Arab bid to end the Israeli occupation through the UN, Erakat said.
The 15 ministers represent Arab countries involved in the 2002 Arab Peace Initiative that calls for an Israeli withdrawal from the Palestinian territories in exchange for full normalization of ties with the Arab world.
The Council of Senior Scholars has meanwhile called on the international community to consider Israel's recent aggressive actions in Al-Aqsa as state terrorism.
The council highlighted the great stature of Al-Quds and the Holy Al-Aqsa Mosque in Islam, SPA reports.
The council also criticized the occupation forces in Palestine for practicing apartheid and violating the sanctity of Islamic holy sites.