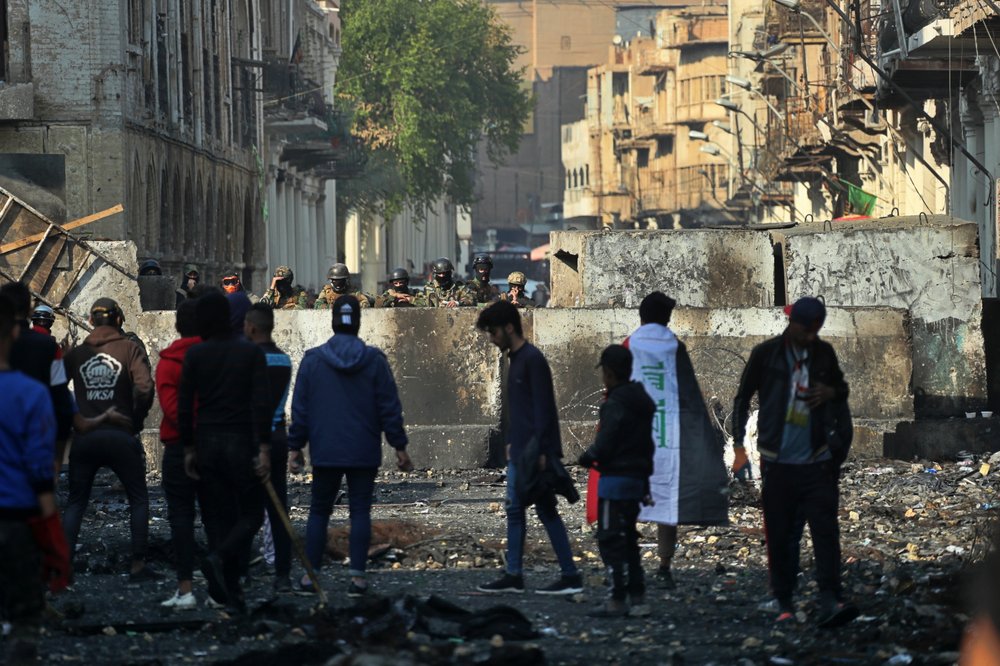 The Secretary-General of the Arab League Ahmed Aboul Gheit said on Friday that the Arab region, as shown through current events, is in need of large-scale economic and social reforms in order to meet the demands of its youth, who represent over 60 percent of the population.
During his speech, Gheit was keen to point out that the current civil unrest in some Arab countries, particularly Iraq and Lebanon, reflects the dissatisfaction felt by large sectors of the Arab public towards economic failures.
This civil unrest is also a clear rejection of regional interventions from non-Arab parties, and the complex problems that these interventions have produced, he added.
Gheit stressed that the region suffers from a strategic void for various reasons, including the fluctuation of US policy and the intensification of international rivalries, and that terrorist groups and regional parties are eager to fill this void.
The only project that deserves to be supported is the national state, one that rejects sectarianism, confronts terrorism and is based on good governance, he said.
Gheit's statements came during his speech during the opening session of the Mediterranean Dialogues conference being held in Rome during December 5-7.
The Mediterranean Dialogues conference is a forum that the Italian capital hosts annually, and is an important platform for discussing the region's problems and ways to resolve them – featuring the participation of leaders and foreign ministers from the region and abroad.
Edited translation from Al-Masry Al-Youm