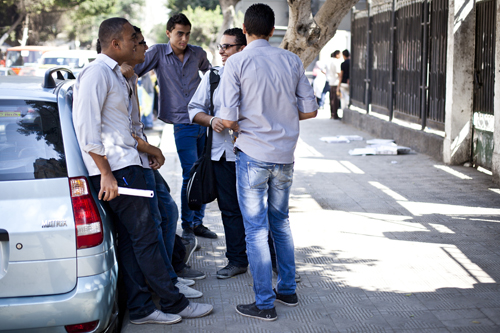 Just one hour after Thanaweya Amma (high school) exams began on Sunday, the Arabic language exam paper was leaked on social media, head of high school examinations Reda Hegazy verified, explaining that a student used their cell phone to make a video of the exam paper.
The Education Ministry is tracing this student to arrest him or her.
The Facebook page "ChaoMing" has been responsible for publishing several exam leaks in recent years. From Friday, the page reminded students to follow them in advance of the Arabic exam being leaked.
The page said the exam questions will be available on WhatsApp and students can page LE50 for a copy of the paper. The Education Ministry, however, denied in a statement that "ChaoMing" has the exam.
This statement added that any alleged copies of exams circulating on social media have "no relation to the real exams" and these pages aim to "stir up public opinion, spread confusion, harm public welfare and the future of our students".
Thanaweya Amma exams will continue over the course of a month, with 592,000 students taking the examinations to secure their futures at universities.