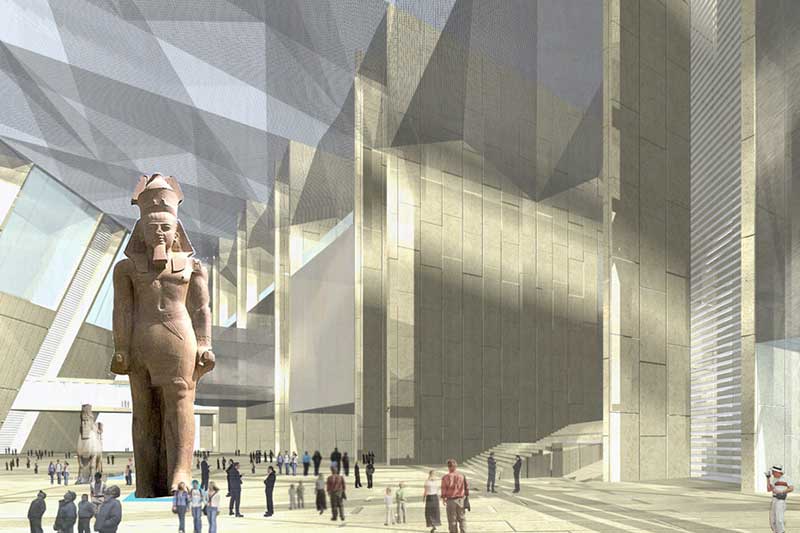 The Board of Directors of the Grand Egyptian Museum Authority announced that the Great Staircase has been completed, a statement by the Ministry of Tourism and Antiquities said on Wednesday.
The announcement was made in a meeting under the chairmanship of Minister of Tourism and Antiquities Khaled al-Anany which discussed the museum's recent development.
Assistant Minister for Archaeological Affairs at the Grand Egyptian Museum Al-Tayeb Abbas reviewed progress related to the museum's display and said that all archaeological work in the Great Staircase was 100 percent done.

Sixty percent of the display windows for the artifacts of King Tutankhamun have been completed and the artifacts have been displayed in the museum's halls, he added.
He added that the rest of the halls are being prepared to receive the rest of King Tut's artifacts.
The board ordered the formation of a higher committee to follow up implementation of the terms of a contract with the winning coalition to provide and operate services at the museum signed at the end of April.