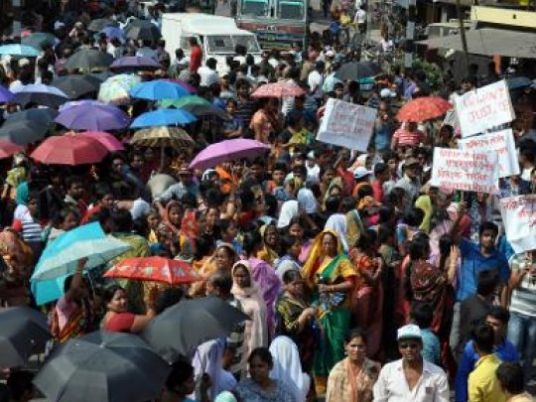 Thousands are expected to join a rally led by priests in India's Kolkata later Monday in support of a 71-year-old nun who was gang-raped at her convent school, the city's archbishop said.
The rape by a gang of robbers late on Friday is the latest in a series of high-profile sexual assaults in India that have intensified outrage over high levels of violence against women.
"We expect three to four thousand people to attend the rally. In fact we have asked all the city parishes to join the rally," Archbishop of Kolkata Thomas D'Souza told AFP.
"We also expect common people to participate and express their solidarity to the victim."
The archbishop stressed the rally was not aimed at condemning any political party over the attack, which comes amid concern in India's Christian community at a spate of recent attacks mostly on churches.
Priests and other Christian leaders have blamed those attacks on religious hardliners who have become emboldened since Hindu nationalist Prime Minister Narendra Modi swept to power at general elections last year.
D'Souza said hymns and prayers for the nun would be encouraged at the rally, which would culminate in a candlelit vigil on Monday evening.
The nun, who cannot be named for legal reasons, was attacked after the robbers ransacked the convent school at Ranaghat, 70 kilometres (45 miles) from Kolkata, and stole cash and other items.
The woman, who needed surgery from injuries suffered during the attack, is recovering in hospital in Ranaghat.
Police have detained eight men for questioning but no arrests have been made even though the faces of some of the attackers were captured on CCTV footage.
The incident adds to a grim record of sexual assaults in India. It comes amid raging debate over the banning of a documentary about a December 2012 gang-rape in New Delhi that sparked national and international outrage.
The attack has also intensified fears among the Christian minority after a series of vandalism and arson attacks on institutions mostly in Delhi since December.
Modi in February pledged a crackdown on religious violence and freedom of worship for all faiths in the wake of the attacks.
Modi had been strongly criticised for not speaking out earlier, despite growing concern at the actions of Hindu hardliners including a spate of mass "re-conversions" of Christians and Muslims to Hinduism.
Around 80 percent of India's 1.2 billion population is Hindu but it is also home to large numbers of Muslims, Christians and Buddhists.