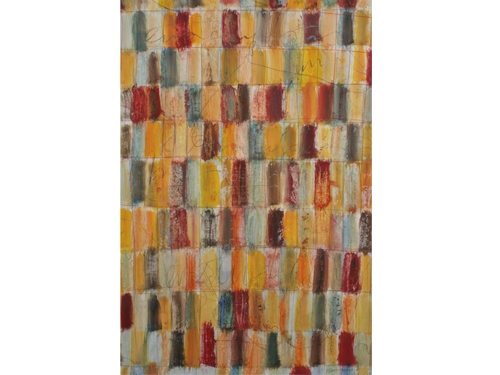 When the revolution began in early 2011, artists were optimistic, as a heightened sense of free speech seemingly entered the scene. The walls were sprinkled with anti-establishment graffiti and the air was filled with songs of change. Almost a year later, however, independent musicians find that, whereas some developments have indeed taken place, many obstacles that previously hindered a culture of independent music remain in place.
The number of performers is definitely on the rise, and the public is increasingly attracted to indie music. Still, musicians and managers alike find that in terms of available musical platforms, little has changed. Musical platforms, like radio stations and live music venues, are essential components for propagating music culture.
"I now have as many as five times the number of artists to work with compared to the previous year," says Taimour Sameh, a local producer, manager and music events coordinator for independent artists, "but opportunities for commercial radio play and coordinated music events remain unpromising." Many artists are still faced with sound engineers, venues and publicity networks that operate based on profit and favoritism, explains Sameh.
"Without change within these platforms, musicians, no matter how inspired, will remain marginalized," he adds.
In Cairo, there are only a handful of radio stations and live music venues for musicians to approach. As was the case before 25 January, many indie musicians find radio airplay an arbitrary occurrence and live gigs little more than sporadic opportunities to use poor equipment and play for polarized audiences.
"Not only is there little desire from major radio stations, like Nogoum & NileFM, to get behind new artists and support new ideas, but finding a suitable venue, from the limited selection, to be able to experiment and create new tastes in music, remains unnecessarily difficult," adds Mahmoud Hussein, a Cairo musician and independent events planner. "[Radio] channels still aren't looking to develop their sound from the ground up, turn people on to new music or promote local performing acts."
The only artists who have managed to increase their profile, or create one, are those who chose to "ride the revolutionary song wave," says Omar al-Deeb, lead singer for Simplexity, a local indie band. "If you sing about 28 January or how you felt when Mubarak stepped down, you might get hailed at a local festival, but otherwise it's generally the same."
Many blame the live music venues such as Sawy Culture Wheel. It is one of the few venues in which a wide range of artists can perform, but it suffers from exhausted equipment, unsympathetic sound engineers, uninspiring seating arrangements and atmosphere, and almost nothing in terms of promotion and artistic support. Venues like Makan and Rawabet, meanwhile, offer enjoyable nights for those with particular tastes, such as Zaar music, but little in the way of emerging indie artists.
"Venues serving alcohol [Cairo Jazz Club or Boss Bar in Maadi] are more inviting for both the audience and performers, but they're business-oriented, and reluctant to dabble in experimentation or support local talent, so the bands and crowds there reflect that," says Omar Foda, a local singer and songwriter. "Musical communities need some sort of a home base or platform to meet and develop from, and these venues just aren't it."
Noor Noor, a member of El Zabaleen band, an experimental band that uses garbage as instruments for percussion, says that the law hinders independent musicians.
"Even if you wanted to, it's illegal to just pick up your instruments and go play somewhere without a musician's license from the Musicians Syndicate," says Noor. "We even got shut down and heavily fined one time because a couple of us — out of seven — didn't have music licenses, even though we were just banging on garbage cans."
"That in itself makes Egypt legally at odds with indie culture, which is supposed to be open and encouraging for everybody," he adds.
Nevertheless, some recent developments seem promising.
"One thing that is great is the increase in street festivals taking place, with many new artists playing to sympathetic crowds — that was certainly less common before," continues Hussein.
Sameh also believes that the increase in street festivals implies that the relationship between music and social change is starting to grow stronger.
Another trend is the phenomenon of independent songwriting competitions or weekly nights for promising artists, with publicity incentives to back them. "Ideas like this will help to develop the growing phenomenon that Egyptians are active participants in their culture, rather than spectators," says Sameh.
Musician Noor also adds that it is essential for artists and managers to continually put pressure on platforms and bureaucratic structures by strengthening horizontal music networks through the continued writing, sharing and producing of new songs and acts. "Street festivals hold true to this sentiment," he says.
What's definite is that the changes will take some time.
"Things always move slower than people imagine they should," says Hussein. "Many of these cultural aspects had been numbed for so long, and now everybody wants everything to happen all at once. Despite the current surge of independent musicians, independent music culture will take time to physically translate itself into Egyptian culture. But it will, slowly."