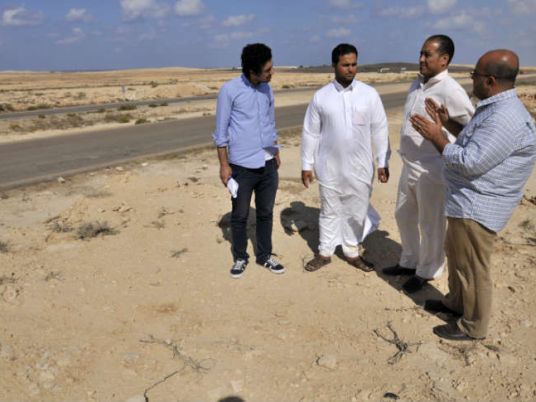 Chief of Staff of the Engineering Authority of the Armed Forces Kamel al-Wazir inspected on Saturday the construction of the new city of Daba, as part of the nuclear plant of Daba project.
The new city is for residents of the old city who will be displaced as a result of the construction of the nuclear plant. It includes 1,500 Bedouin houses that will be constructed by the armed forces on 2,380 acres with a cost of LE1 billion.
The completion of the buildings, roads and all the facilities of the new city are projected to be finished in six months, said Wazir during his visit.
The internal road network length will be 36 kilometers with a total cost of LE160 million, he added.
The digging over an area of ​​150 square meters and a depth of 2.5 meters for each house, and the replacement of the soil with sand have been concluded, said Wazir.
Daba people are pleased with Wazir's visit, said Coordinator of the Committee of Daba Residents Mastour Abu Shkara, stressing that people are waiting for the president to inaugurate the project.
Edited translation from Al-Masry Al-Youm