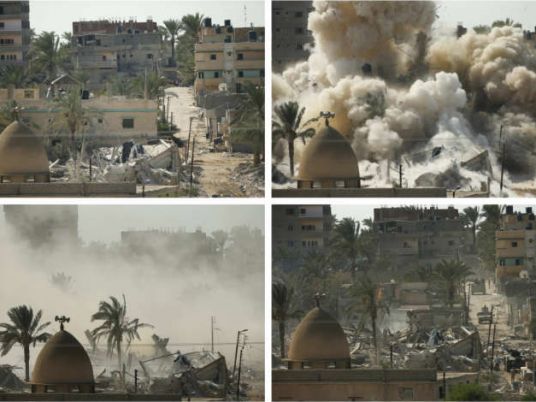 According to Reuters, the armed forces have begun to destroy houses near the borderline in Rafah as part of the army's project to create a security buffer zone with the Gaza border.
North Sinai Governor Abdel Fattah Harhour said that 802 houses on the border were evacuated, adding that 65 percent of the residents agreed to leave in return for material compensation and 29 percent in return for alternative land plots in the Medicinal Plants area in Rafah, while the rest will be given social housing units.
"Each family will be given LE300 to rent other places for a temporary period of three months," he said, adding that they would also be compensated with LE1,200 per square meter for concrete buildings, LE700 per square meter for buildings bearing walls and LE100 per square meter of the land on which those buildings were erected.
"But 78 buildings will not be compensated because they have tunnels concealed underneath them," he said.
Military vehicles surround rubble of destroyed houses.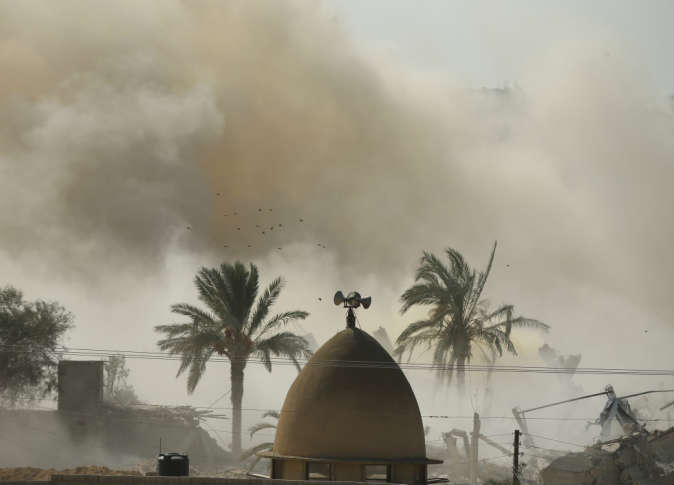 Smoke and dust rise from the rubble of a destroyed house.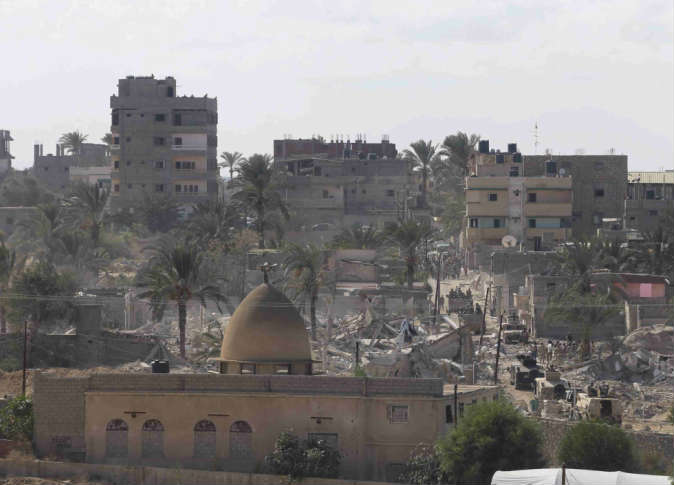 Military vehicles surround the plot of a destroyed house.
A house explodes during an army demolition mission.
Edited translation from Al-Masry Al-Youm