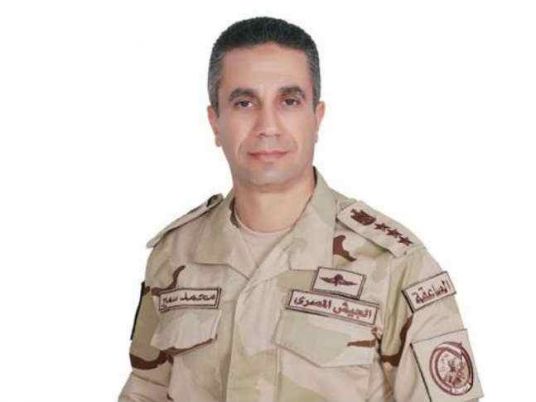 Army spokesperson Brigadier General Mohamed Samir responded on Saturday to critics on social media over the military involvement in the distribution of subsidized infant milk imports.
Dozens of mothers staged a protest on Thursday against a shortage of subsidized infant milk, which is primarily being imported by the Egyptian Pharmaceutical Trading Company in Cairo.
Health Minister Ahmed Emad said in a press conference over the crisis on Thursday that the Armed Forces have imported 30 million packages of infant milk that are being distributed among pharmacies for those who are in need of subsidized milk.
Critics on facebook and twitter said the military took over the process of importing infant milk to expand its business empire, which already covers the industries of foodstuffs, private schools, hotels, hospitals and home appliances.
Brig. Samir said on Saturday that the Armed Forces found that the companies importing infant milk are monopolizing the sale of milk packages; driving up prices and increasing the struggle for low income families.
He added that the Armed Forces are targeting the opportunist merchants and companies who are have a monopoly on infant milk, out of a sense of duty to provide for the needs of the poor – as the army also does by laying on basic commodities like meat products at low prices.
Rumors continue to circulate, however, that the subsidized milk is sold to sweet shops to improve the quality of products.
Public suspicion on the matter mounted further when spokesman for the Health Ministry Khaled Megahed said on the talk show Khat Ahmar (Red line) that infant milk is being supplied to confectionary factories.
Samir said the Armed Forces currently have no stocks of infant milk, and they plan to import their first batch on 15 September. The milk will be distributed to pharmacies and sold at a price of LE30 per pack – instead of the full price of LE60 per pack: a discount of 50 percent.
Infant milk packs have been sold in the form of different three packs with three different prices: LE17, LE18 and LE60 respectively. The army spokesperson didn't give details on the prices of the three packs.
The Armed Forces called on citizens not to listen to the rumors and accused companies of importing infant milk as part of a campaign to influence public opinion, against the army's action to import the milk.
Edited translation from Al-Masry Al-Youm