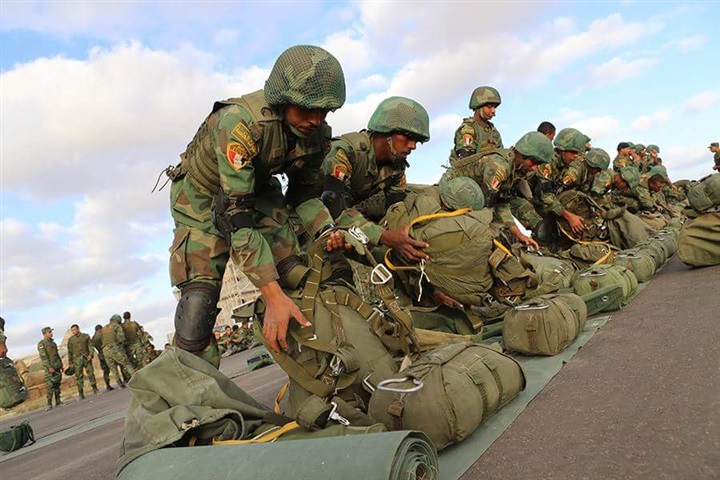 Official spokesperson for the Egyptian army, Tamer al-Refai, released a Facebook statement on Thursday confirming that the army has killed 32 militants and arrested 12 in Northern and Central Sinai, as part of the army's 'Comprehensive Sinai 2018' operation.
Through the statement, the 24th released regarding the operation, Refai said that the Air Forces has managed to destroy 21 stationing points for North Sinai militants over the past few days.
Refai added that two vehicles loaded with weapons and ammunition were destroyed while trying to penetrate the western borders of the country, and that a store containing munitions had been discovered.
The statement highlighted the discovery, dismantling and destruction of 15 explosive devices planted to target the forces involved in carrying out the operation.
Following the overthrow of Muslim Brotherhood president Mohamed Morsi in 2013, attacks against security forces in North Sinai spiked massively.
The Sinai 2018 military operation began on February 9, seeking to eliminate terrorism in the troubled Sinai region, which has been rocked by a low-intensity war between extremist Islamist militants and the state since 2013.
Since 2014, North Sinai has witnessed a growing number of terrorist attacks carried out by the Sinai Province, including various attacks against security forces. In response North Sinai-based state security have carried out large-scale security sweeps and military operations.