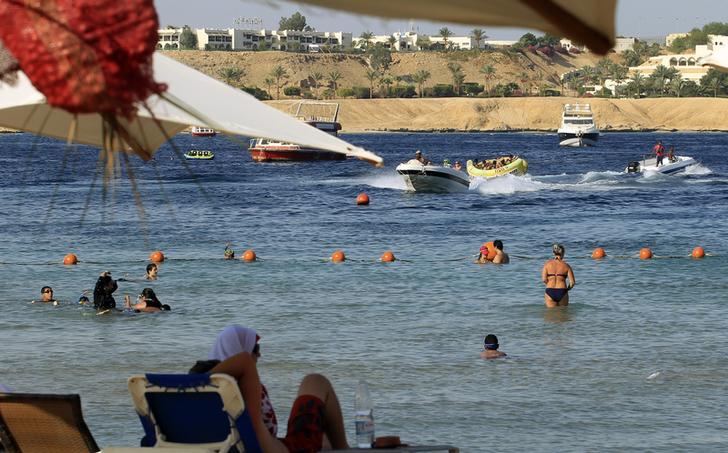 About 1.8 million German tourists visited Egypt last year, according to Germany's ambassador to Cairo, Cyrill Nunn, expecting the number to further increase in the coming period.
In a speech during the celebration of the German Unity Day, Nunn said that few countries enjoy a bright and positive reputation in Germany like Egypt does, according to the Borsa news website.
He referred to the strong cooperation between Egypt and Germany, saying: "Our two countries have been linked by several bridges and partnerships, and it is a pleasure to celebrate tonight the 40th anniversary of the twinning between Cairo and its German partners, Frankfurt and Stuttgart."
He added that Germany will continue to be an essential partner to Egypt in several important areas to strengthen political relations and support the economy, adding that Berlin will continue to invest in strengthening the wide network of German schools, and help the German University and other educational institutions in Egypt.
Nunn said that he is looking forward to start a new phase of this prosperous bilateral cooperation by helping build modern Egypt through the establishment of many giant national projects; including the new administrative capital and other new cities coming in accordance to the latest technological methods and road networks.
He pointed out that these projects increase the opportunities of local and international investment.