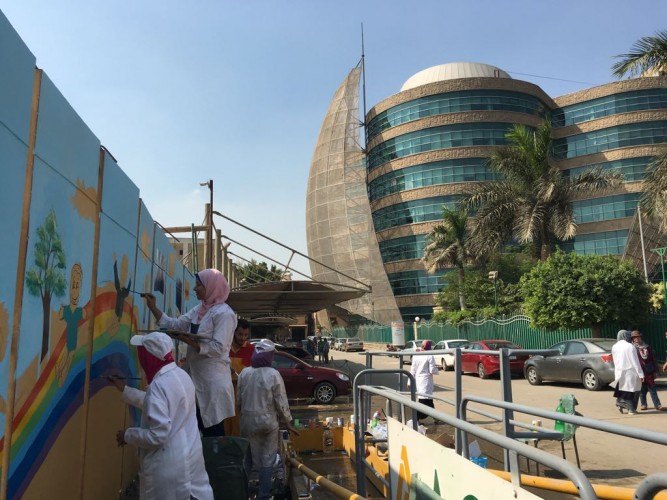 About 175 students from the faculties of art education and applied arts in three universities participated in drawing and beautifying the wall of the new building at 57357 hospital.
The hospital invited students from four faculties of art education and applied arts from the universities of Minya, Banha and Helwan to participate in drawing the wall surrounding the new building, said Professor Ahmed Ammar, who is in charge of the student delegation from the Faculty of Art Education, Minya University.
The students started drawing on the wall four days ago and are scheduled to finish it on Monday, he added.
The students chose attractive colors and drawings to raise the morale of children with cancer in the hospital, as means to support them, he told Al-Masry Al-Youm.
57357 is a non-profit hospital for children's cancer treatment. The hospital depends on fundraising and was inaugurated in 2007 in Cairo, Egypt.
Edited translation from Al-Masry Al-Youm