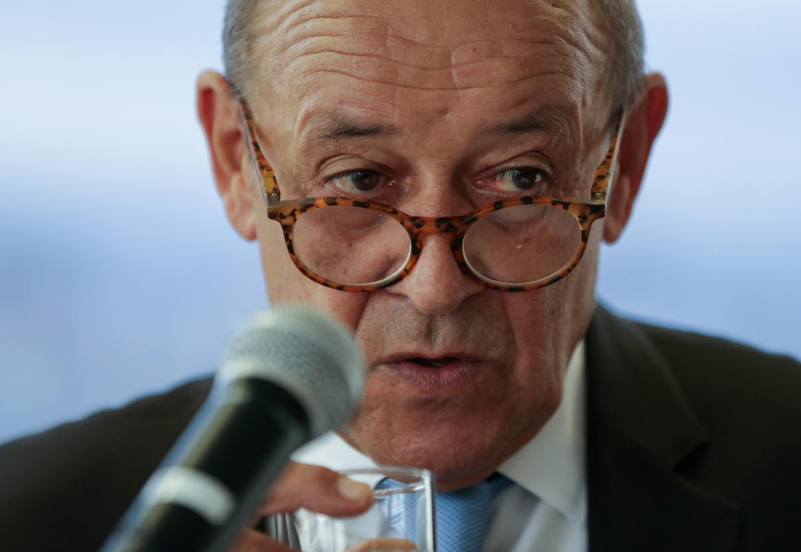 NEW York (Reuters) – France said on Monday it wanted the UN Security Council to implement sanctions on militias involved in month-long clashes between rival factions in Libya's capital Tripoli, which has undermined UN efforts to hold elections by year-end.
At least 115 people have been killed and 383 injured in fighting that has pitted the Seventh Brigade, or Kaniyat, from Tarhouna, a town 65 km (45 miles) southeast of Tripoli, against the Tripoli Revolutionaries' Brigades (TRB) and the Nawasi, two of the capital's largest armed groups.
Tripoli and western Libya are run by a UN-backed government mainly supported by armed groups, while Eastern Libya is controlled by a rival administration. The country has been riven since Muammar Gaddafi was toppled in 2011.
"In the face of the worsening security situation in Tripoli, there is a responsibility to support the Libyans and that means we must be tougher on those that want to keep the status quo for their benefits," French Foreign Minister Jean-Yves le Drian told reporters ahead of a meeting hosted by France on Libya on the sidelines of the UN General Assembly.
He said recent sanctions taken at the UN against people traffickers in Libya should be extended in particular to the Tripoli militias.
The UN Security Council Libya sanctions committee blacklisted militia leader Ibrahim Jathran earlier in September, subjecting him to a global asset freeze and travel ban, after he oversaw an attack on oil facilities.
Some diplomats and analysts have said sanctions on individuals would have limited impact given those people rarely leave Libya.
Former colonial power Italy and France have been competing for influence in war-torn Libya, rich in oil and gas and a staging post for people smugglers who have launched tens of thousands of migrants across the Mediterranean sea toward Europe.
Paris has been pushing for an election to be held in Libya by the end of the year. The increasing violence has made the French initiative increasingly untenable. The idea was backed by four Libyan leaders in May and endorsed by the United Nations.
French diplomats acknowledged that the timeframe was becoming more difficult to keep, but hoped to give the process new momentum this week.
Two European diplomats said they believed Paris was slowly coming into line with Italy.
"France is pretty isolated on the elections and it's not just Franco-Italian but international community in general," said one of the diplomats.
Reporting by John Irish; editing by Grant McCool.