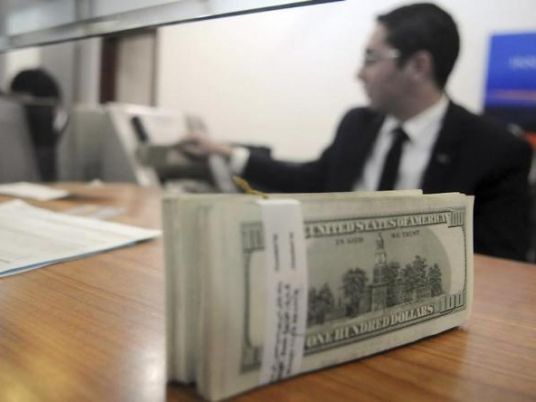 Asian share markets and Wall Street stock futures fell on Monday after immigration curbs introduced by US President Donald Trump heightened concerns about the impact of the new administration's policies on trade and the economy.
European markets were also poised for a sluggish start, with financial spreadbetter CMC Markets expecting Germany's DAX to start the day 0.3 percent lower, Britain's FTSE 100 to open down 0.4 percent, and France's CAC 40 to fall 0.5 percent.
The US president on Friday put a 120-day hold on allowing refugees into the country, an indefinite ban on refugees from Syria and a 90-day bar on citizens from Iran, Iraq, Libya, Somalia, Sudan, Syria and Yemen.
The executive order led to huge protests in many US cities and a raft of legal challenges amid confusion over its implementation. It has also raised worries about the potentially destabilizing impact of Trump's policies.
"Trump always stated these were policies he would implement," said James Woods, global investment analyst at Rivkin Securities in Sydney. "Quite a lot of it was brushed off as 'campaign rhetoric' but he is following through.
"This renews concerns about a trade war with China that would significantly affect both Asian and the global economy," Woods said.
"The biggest threat to markets at the moment is if Trump continues down the path of protectionism without focusing on economic policies."
MSCI's broadest index of Asia-Pacific shares outside Japan lost 0.4 percent in holiday-thinned trade.
Australian shares closed down 0.9 percent, while New Zealand ended the day 0.7 percent lower.
Japan's Nikkei was down 0.5 percent for the day as demand for the safe-haven yen weighed on exporters.
Also In Business News
Pointing to a weaker opening on Wall Street, S&P Nasdaq and Dow Jones futures all pulled back around 0.2 percent.
Trump's immigration orders have created legal uncertainty domestically and drawn criticism from abroad.
Several countries, including long-standing American allies, criticized Trump's directive as discriminatory and divisive.
US judges in at least five states blocked federal authorities from enforcing Trump's executive order, but lawyers representing people affected said some authorities were unwilling on Sunday to follow the judges' rulings.
Separately, a shooting in Canada on Sunday added to wider geopolitical concerns. Six people were killed when a gunmen opened fire at a Quebec City mosque during evening prayers, in what Canadian Prime Minister Justin Trudeau called a "terrorist attack on Muslims."
US 10-year Treasury yields were last at 2.4752 percent, after falling to as low as 2.462 percent earlier and down from Friday's close of 2.481 percent.
The dollar index, which tracks the greenback against a basket of trade-weighted peers, dipped about 0.2 percent to 100.34 in Asian trade, after touching a session low of 100.17.
The dollar also weakened 0.4 percent to 114.6 yen on Monday, pulling away from a one-week high hit Friday.
"If price action is any guide it would appear that (Trump's) new executive order regarding immigration signed over the weekend appears to have gone down less well with financial markets as early weakness in the U.S. dollar and Asia stocks suggest that markets fear some significant economic blowback," Michael Hewson, chief market analyst at CMC Markets in London, wrote in a note.
Adding to pressure on markets, data on Friday showed U.S. economic growth slowed more than expected in the fourth quarter, with gross domestic product rising at a 1.9 percent annual rate, below the 2.2 percent rise expected by economists and the 3.5 percent growth pace logged in the third quarter.
Earnings disappointments also weighed, led by Chevron, whose quarterly profit missed expectations, and Starbucks, which trimmed its full-year revenue forecast.
But the impact across Asia may be delayed, with China, Hong Kong, Taiwan, South Korea, Singapore, Malaysia and Vietnam shut on Monday for the Lunar New Year holidays.
While US policies and data are causing some nervousness, investors in Asia will focus on the Bank of Japan's policy meeting on Tuesday as well as manufacturing and services activity surveys out of China on Wednesday.
Markets will also be watching US inflation data later on Monday, manufacturing data and the Federal Reserve meeting's outcome on Thursday, and Friday's non-farm payrolls figure.
In commodities markets, oil started the week on a negative note, extending declines on signs of growing output in the U.S. that looks set to offset supply cuts by the Organization of Petroleum Exporting Countries and other producers.
US crude retreated 0.45 percent to US$52.93 a barrel, adding to Friday's 1.1 percent slide.
Global benchmark Brent crude also dropped 0.45 percent to US$55.27, after losing 1.3 percent on Friday.
Gold shone amid the pullback in risk markets, but pared gains. Spot gold added 0.1 percent to US$1,192.66 an ounce.
Reporting by Nichola Saminather; Additional reporting by Devika Krishna Kumar and Megan Davies; Editing by Kim Coghill and Sam Holmes; Reuters