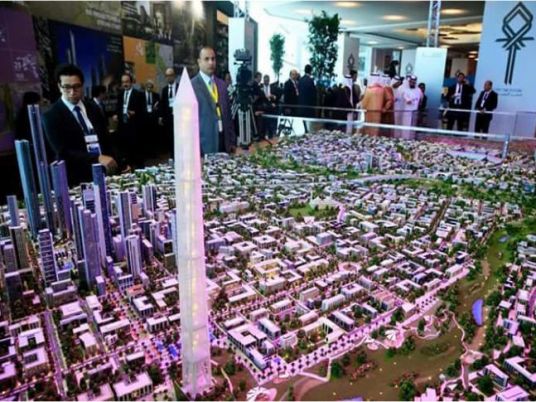 Housing Ministry's workers celebrated on Friday the start of asphalt pavement work on the roads inside the New Administrative Capital.
Egypt launched the project to build the New Administrative Capital east of Cairo in March 2015 at a cost of US$45 billion.
The new capital will be located between Cairo and the Suez Canal region. It will include 10,000 roads and a new airport.
It will include 490 kilometres square of land available for urban development, providing 1.1 million housing units and housing 5 million citizens.
Head of the city's council Mohamed Abdel Maksoud said that the asphalt work began on Road 4 in government district, next to the Al-Masa resort.
The Housing Ministry takes into account all the international standards in building the road network inside the city with all its different neighborhoods, he said.
Maksoud added that the rest of the ministry's work, both in building the first residential district and the facilities in the different neighborhoods, is going with the speed and quality needed.
The New Administrative Capital Company is preparing to offer land plots for investors in the first phase of the city soon.
The land offering will include discounts of up to 25%, according to the directives of President Abdel Fattah al-Sisi, in order to make it easier for investors in the project.