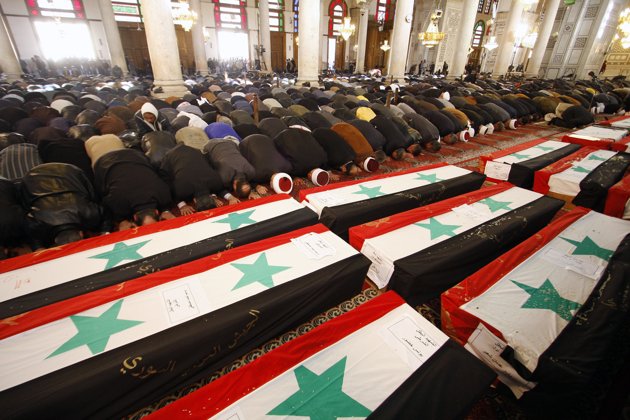 A top adviser to Syrian President Bashar al-Assad said on Tuesday Russian forces could return to Syria after withdrawing, and the United States now needed to pressure Turkey and Saudi Arabia to halt supplies to rebels.
"If the Russian friends withdraw part of their forces, this does not mean they cannot return," Bouthaina Shaaban said on Lebanon-based al-Mayadeen TV.
In a surprise announcement on Monday, Russian President Vladimir Putin said most Russian forces would be withdrawn from Syria. Russia began to help Damascus in September, dramatically altering the battlefield in a conflict now entering its sixth year.
Russia said last month Assad was out of step with its diplomacy, prompting speculation Putin is pushing him to be more flexible in peace talks in Geneva, where his government has ruled out discussion of the presidency or a negotiated transfer of power.
But Shaaban denied Putin was pressuring Damascus, stressing the independence and military capability of Syrian forces.
"Connecting the Russian move and any exertion of pressure on Damascus has no basis in truth," she said. "Russia is an ally and friend that talks to us respectfully and in consultation."
"The [Syrian] army is able not only to preserve the gains it has made, but also to confront new areas in order to liberate the largest possible number of villages," Shaaban said.
Shaaban also said that following the withdrawal of Russian forces, the next step was for the international community to cut supplies to rebel factions fighting the Syrian government.
"The ball is now in the United States' court and the next step will be American pressure on Turkey and Saudi Arabia to stop funding terrorists and stop the flow of weapons," she said.
"It is very possible to close the borders and keep out mercenaries," Shaaban said.