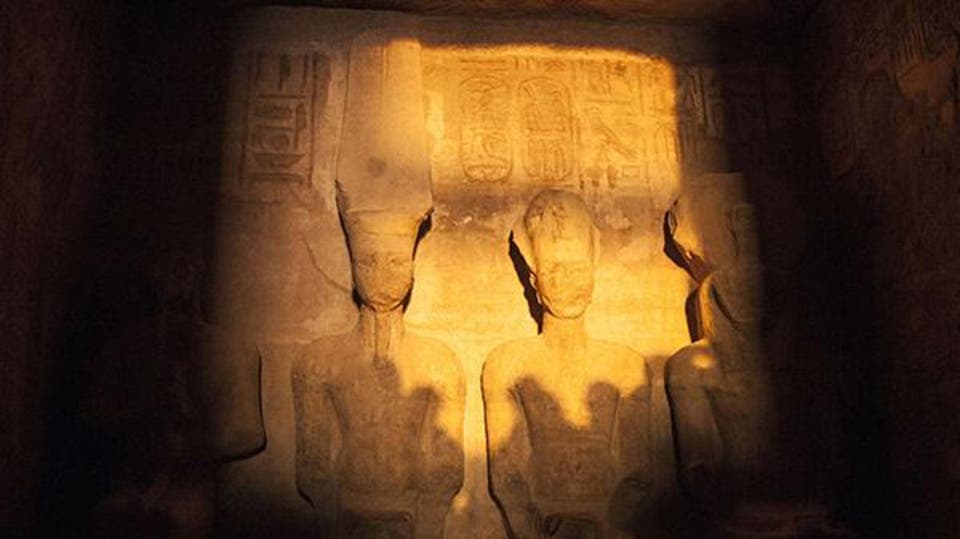 Aswan Governor Ahmed Ibrahim called for augmented preparations for the celebration of the sun's alignment with the face of the Ramses II statues at Abu Simbel temple on October 22.
Ibrahim said that folklore bands will present artistic and traditional shows in all Egyptian governorates on that date, including in Aswan.
Ibrahim praised the support of the Ministry of Antiquities, the Ministry of Culture, and the General Authority for Cultural Palaces for the event, asking the Secretary-General of Aswan governorate Hazem Ezzat to hold a coordinative meeting for all security and executive bodies to determine the necessary tasks and assignments to prepare for the date.
Ibrahim clarified that eight folklore bands, namely bands from Aswan, Toshka, Port Said, Mahalla, Mallawi, Qena, Shalatin, and New Valley, including 300 artists, will organize performances in culture theaters, palaces, and houses in Sabaiya, Radisiyya, Kom Ombo, Nasr al-Nuba, Draw, and Aswan from October 16 to 18.
More than 3,000 tourists and Egyptians visited in February the Great Temple of Abu Simbel in Aswan governorate to see the sun's rays penetrating the sanctuary of the temple and illuminating the face of the King Ramses II statue.
Sunlight illuminated the seated statues of the sun gods Re-Horakhte and Amon-Re as well as a statue of King Ramses II on February 22, a day celebrating the king's birthday, and will do so again on October 22, a day celebrating his coronation. The statues sit in the company of the Theban god of darkness, Ptah, who remains in the shadows all year.
Edited translation from Al-Masry Al-Youm